Finding the right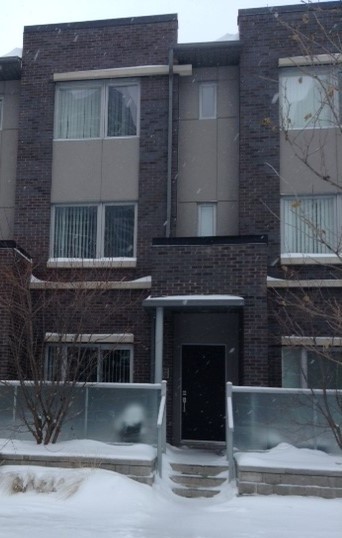 long-term housing solution for your family can be a challenge, but there's no doubt that you'll find the comforts of a quiet residential community within the heart of the city right here in Scarborough. Nestled among this natural setting yet close to major transit and highways systems, the Metrogate community will help you strike a balance for family living in Scarborough and your career. From the scenic Scarborough Bluffs to the Metro Toronto Zoo, you'll be happy to discover that short term rentals Toronto now offers a family-friendly dwelling that will allow you to call Scarborough home.
With more than 30 years of experience developing communities in the Scarborough area, DelSuites' parent company Tridel established the Metrogate Community because of their long-standing commitment to developing communities within this growing suburban area.
Families living in Scarborough will enjoy the added features of this three-bedroom furnished townhome, including a private garden area,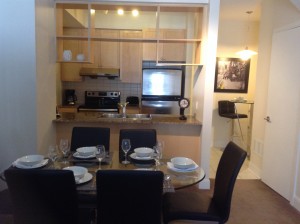 which offers a stylish alternative to downtown living. Along with the park setting, this property's close proximity to the Scarborough Bluffs – a natural wonder that overlooks Lake Ontario – offers families the opportunity to hike and explore while outdoor recreationists will also enjoy exploring Canada's largest urban park, Rouge Park. During the spring, summer and fall, guests need not travel far to enjoy a round of golf, as Tam O'Shanter Golf Club is only a short drive north of this community.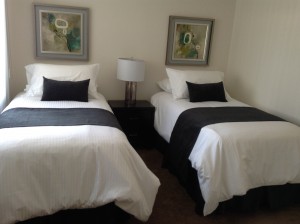 As with all of DelSuites' properties, this town-home is fully furnished in a neutral colour palate that embodies a peaceful and relaxing atmosphere. Families with multiple children can enjoy the added space while couples may choose to create a home office in one of the home's three bedrooms. Wherever you live, there's no place quite like home, but this long-term furnished rental will give you and your family the opportunity to enjoy home-style comforts while exploring your new neighbourhood.