From cultural diversity to green living, some cities have it all. In the Greater Toronto Area, the suburban east end community of Scarborough offers a cosmopolitan atmosphere along with a generous dose of small-town friendliness that's as welcoming to visitors as it is to long-time residents. While it's situated close to Toronto's downtown, this multicultural community is only minutes away from numerous outdoor escapes including, Bluffers Park Marina and the Rouge Valley Conservation Centre.  With two locations (Forest Vista  and 360) DelSuites rentals in Scarborough has long since been aware of the benefits of living and staying within this growing community.  Whether you're dealing with renovations or visiting from out of town, DelSuites can accommodate your needs in one of these two convenient locations.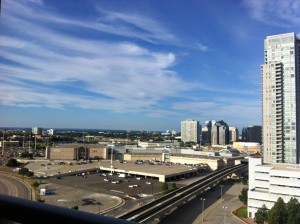 Speaking with local residents is one of the best ways to get to know a city. According Scarborough resident and DelSuites client, Rachel F, it's the duality of Scarborough, "suburban yet in the city," that appeals to her most. During her recent home renovation, Rachel and her husband were able to live in their neighbourhood by staying with DelSuites . "We chose to stay at the 360˚City Centre, because it was close to work, childcare and within walking distance of Scarborough Town Centre" explains Rachel. Between balancing the demands of family, work and home renovations, Rachel says that DelSuites housekeeping services allowed her to really focus on other things. As an added bonus, the floor-to-ceiling windows in her suite, offered Rachel a serene view of Lake Ontario, which naturally inspires thoughts of summer.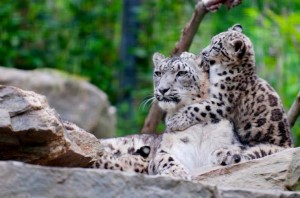 When it comes to the warmer weather season, Scarborough has plenty of attractions to entertain you and your family. Rachel recommends a visit to the Metro Toronto Zoo, followed by a cooling off at the neighbourhood splash pads at Milliken and McGregor Park.  As the greenest of Toronto's suburban communities, the regeneration of Toronto's Waterfront Trail, which runs along Lake Ontario from the Guildwood Go Transit station toPort Union Road, is a scenic route worth exploring at any time of year.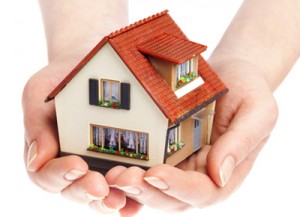 Along with being situated close to the Scarborough's transit system, shopping and businesses, both 360˚at City Centre and Forest Vista are in close proximity to major highways.  Even if you don't currently live in Scarborough, either location is well-suited to visitors who are interested in exploring multiple parts of the Greater Toronto Area. "Forest Vista is so close to the 401 highway," shares Freddy B, "you can still access the rest of the city." As a 30-year resident himself, Freddy says that he not only enjoys living in this community but he's also happy to be raising his children here. But when Freddy and his family were forced to spend a week in a hotel (after evacuating their home due to a fire) he discovered DelSuites through his insurance adjuster.  A perfect insurance housing solution. "The hotel had a bed and a microwave," he shares, "Forest Vista was a furnished apartment that even had everything you needed readily available to prepare our own meals." Freddy says he and his family were even able to enjoy a few games and ping pong in the building's games room; almost like a vacation.
Despite their circumstances, Rachel and Freddy found comfort in the simple conveniences of home while staying with DelSuites Scarborough locations. Whether you're on vacation or you need temporary home in a hurry, it's all about the location. Quite simply, there's nothing better than finding a spot that's right in your ideal neighbourhood.

Latest posts by delsuites
(see all)