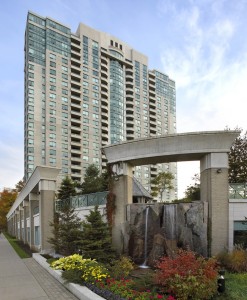 While you probably don't consider bricks and mortar to be living beings, where you live definitely affects your life. Whether you're living in a sprawling ranch-style bungalow or as 21-story high-rise condominium such as Forest Vista, there's a life within the space in which we live. In fact, even when you're not in your furnished suite, your choice of short-term rentals in Scarborough can actually have an impact on areas of your life; making where you live an important decision no matter how long your stay. But beyond your fully-furnished suite, the welcoming nature of your building's amenities are just as important because you'll not only be more comfortable in your surroundings but you'll find that you're happier too.

With soaring coffered ceilings and fine architectural details, from the moment you enter the front lobby at Forest Vista, the building makes a lasting impression. In every home, natural light plays a key role in creating an inviting space and the window design at Forest Vista allows for well lit areas at nearly any time of day. An abundance of natural light pours in through the lobby windows, adding a warm and welcoming appeal whether you're a first-time guest or long-term resident. 

As you tour through Forest Vista's amenities, you'll discover similar attention to details including the party room's classic and elegant design, which makes it an appealing space.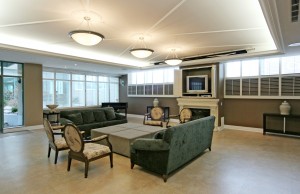 Whether you're hosting a dinner party or a mid-morning meeting, the space is fully furnished with separate seating areas, an equipped kitchen and an extended table that sits twelve comfortably. While you may not find yourself frequenting the building's game's or billiard's rooms on a regular basis, these areas are equally well appointed, offering a fun and relaxed environment. In the pool area, white pillar columns not only add architectural interest without dominating the space but it also contributes to the resort atmosphere at Forest Vista. Whether you're swimming laps in the morning or enjoying the therapeutic benefits of the whirlpool, you'll be able to recharge in this relaxing setting even if you're not on vacation.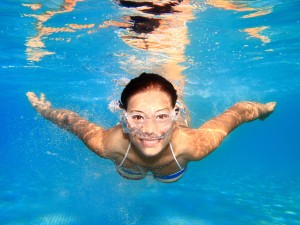 While finding comfort in your suite is critical, it's just as important to know you can relax and enjoy your building's complementary amenities. Although you may not use every common area in your building; these spaces can affect your day-to-day life more than you realize. Whether you're staying solo or with your family, make the time to find the short-term rental in Scarborough that's the right fit for your lifestyle.