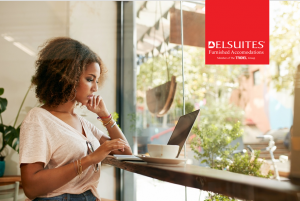 Perhaps you are visiting Toronto on business and want to get work done during your stay – or maybe you are looking for a cozy place where you can write on your blog or work on your novel. No matter what you are working on – a comfortable and welcoming café can be a great place to use as an office on the go. You'll have an endless supply of coffee, a pleasant environment to work in and strong and steady Wi-Fi connection.
The great thing is that it offers a great selection of coffee shops and cafes to get work done in Toronto. Here are a few of the best options:
Dark Horse Espresso Bar
The interior of the Dark Horse Espresso Bar is sleek and modern and the long tables are ideal for group projects. The Wifi is strong,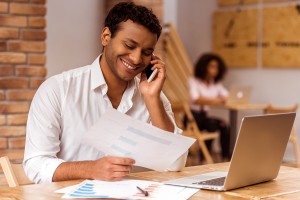 the coffee is great and you can find a spot to settle all day long with your computer and a latte so that you can get plenty of work done.
Red Rocket
Working at Red Rocket feels like you are hanging out in the living room of your cool best friend. Awesome music is playing, the seats are comfy and the snacks are delicious. Try the Nutella sandwich cookie – which will keep you going through all of the work you need to do while you are staying in Toronto.
Early Bird Espresso
If you want to get some work done early in the morning, head to this welcoming café that serves up delicious brews while most people are still asleep. Early Bird Espresso is the perfect morning person's retreat, with fast Wi-Fi and spacious and chic surroundings.
R- Squared
Café R-Squared is located near Queen and Palmerston and it is one of many cafes to get work done in Toronto. The café is filled with natural light and it has plenty of seating. Also, they serve a number of excellent meals including soup and sandwiches if you get hungry while you are working.
Balzacs
This fantastic café was set up within the newly renovated Image Arts building on the campus of Ryerson University. It has an excellent view out onto Gould Street and it is fantastic for getting work done. It is a popular place for students to do their project meetings and emergency cramming for exams.
Seven Grams Espresso Bar
This coffee shop has an excellent location in the heart of Yorkville, with several lovely comfortable couches and cushions. The cozy space is perfect for curling up by the fireplace with a latte and a good book or setting up your laptop and getting some work done. Try the tasty Pilot Coffee, a superb cup made with locally-roasted beans.
These are just a few of the best cafes to get work done in Toronto, so that you can type away on your laptop in peace and comfort and keep your brain energized with delicious coffee.
In addition, why not check out some of our other favorite top Coffee Shops in Toronto?