If you're heading to Canada on July the 1st, you should know that you'll be there for one of the biggest celebrations of the year. Keep reading to learn more about Canada Day and what you can expect during your visit.
What is Canada Day?
Wait a minute… when is Canada Day? WHAT is Canada Day? Why does Canada even have a day?
To put it simply, Canada Day is somewhat like the Fourth of July is for Americans – but it's a little different. Here's a bit of history:
Canada Day marks the day when the nation was officially "born" via the signing of the Constitution Act on the first of July, 1867. This act brought together the three provinces of New Brunswick, Nova Scotia and the province of Canada – which then split into Quebec and Ontario.
It's not exactly Canada's "birthday" (although it's often called that) – it's more of a major milestone in the journey to full independence from the British Empire.
This holiday was originally known as Dominion Day, and it wasn't really celebrated much until 100 years later. Canada's 100th birthday sparked a growth in Canadian patriotism and it started to become popular to celebrate on July 1th. The new name of "Canada Day" wasn't officially adopted until 1982.
Canada Day has become a day for Canadians to be proud of the true north strong and free. Over the years the day has come to stand for the things Canadians love about Canada – such as friendliness, camaraderie, diversity, acceptance and natural beauty. (And of course, toe-tappin tunes and the smell of barbeque in the sultry air of a warm July night!)
Typical Canada Day Celebrations
What does a typical Canada Day celebration look like? The answer is, there's no one specific way to celebrate this holiday, but it will almost always include food, music, drinks and lots of fun. It's a day off for the general population and most schools and businesses will be closed.
First of all, a popular tradition is a pancake breakfast, where delicious pancakes, waffles and bacon are served for free or by donation. Often a city or town will stage an all-day event, featuring live music, children's entertainment, games, activities and performances. There may be face-painting, parades and even ceremonies to induct new Canadian citizens.
When evening falls, it's tradition to light up the sky with fireworks and play the National Anthem. The dancing and celebrating may go on late into the night! Canada is one of the best nights of the summer and many people will be in great spirits – feeling patriotic and ready to have a good time.
Where to Celebrate Canada Day 2020
If you're heading to Canada to take part in the festivities of Canada Day 2020, where's the best place to wave the flag?
Well, the truth is that there will be Canada Day celebrations taking part on July 1st in almost every village, town and city in the country. However, these are a few examples of the biggest and best celebrations you can attend on this very Canadian day: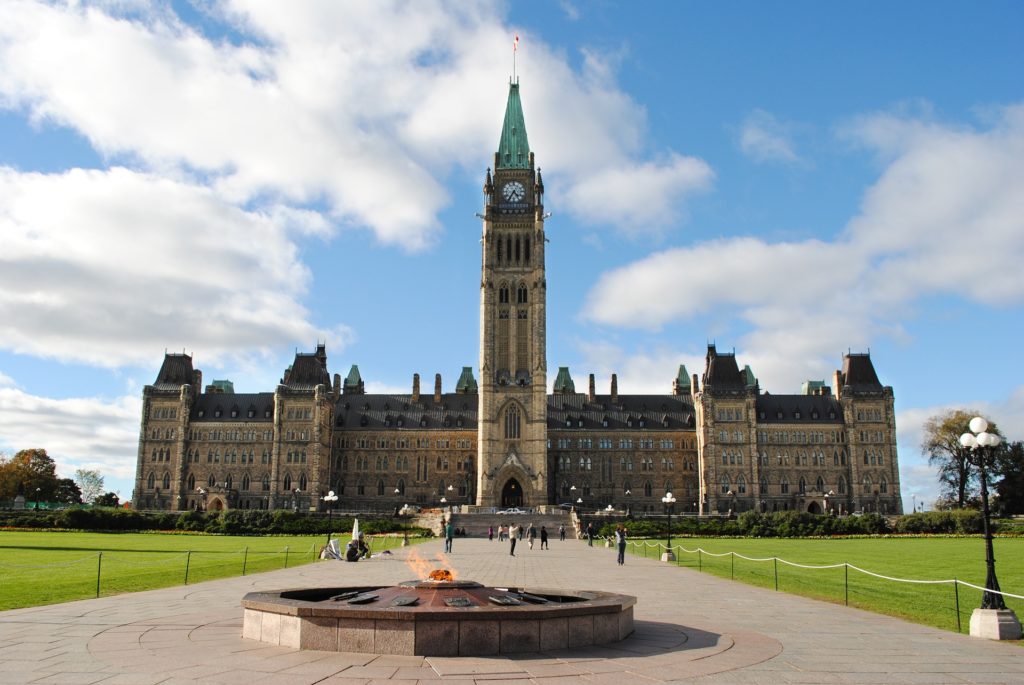 Ottawa
One of the biggest Canada Day celebrations takes part at the nation's capital. There are huge celebrations taking part on Parliament Hill, with live music, a live broadcast of CBC's The Evening Show, fireworks and so much more. There will also be festivities taking place in Major's Hill Park, located only a few minutes walk from Parliament Hill. You can even celebrate at the Canadian Museum of History, located just across the river from the other sites in Gatineau, Quebec.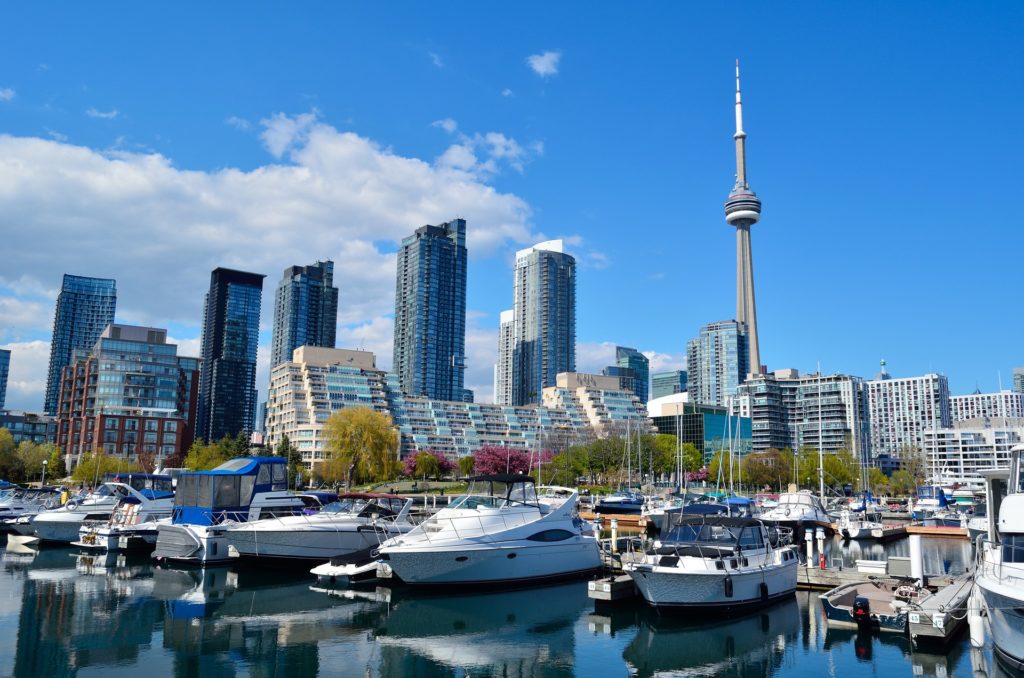 Toronto
Toronto has another one of the liveliest Canada Day celebrations. Throughout the entire weekend there are celebrations taking part at Ontario Place, including an Indigenous arts and culture performance. The Waterfront Festival takes part at Sherbourne Common, featuring tall ships and other Maritime fun. Many people will be heading to Downsview Park, where there will be games, music, entertainment and much more. And of course, the fireworks will light up the night for the culmination of the Canada celebrations.

Vancouver
The first of July is a fantastic party in Vancouver and there are several events to mark this Canada national day. At Canada Place you'll find the second largest Canada Day celebration in the country, with 13 solid hours of activities, performances, music, exhibits, food and much more. Plus, you don't want to miss the spectacular firework display over the harbour. Also, don't miss the chance to check out vibrant Granville Island, packed with food trucks, art and a multicultural fair.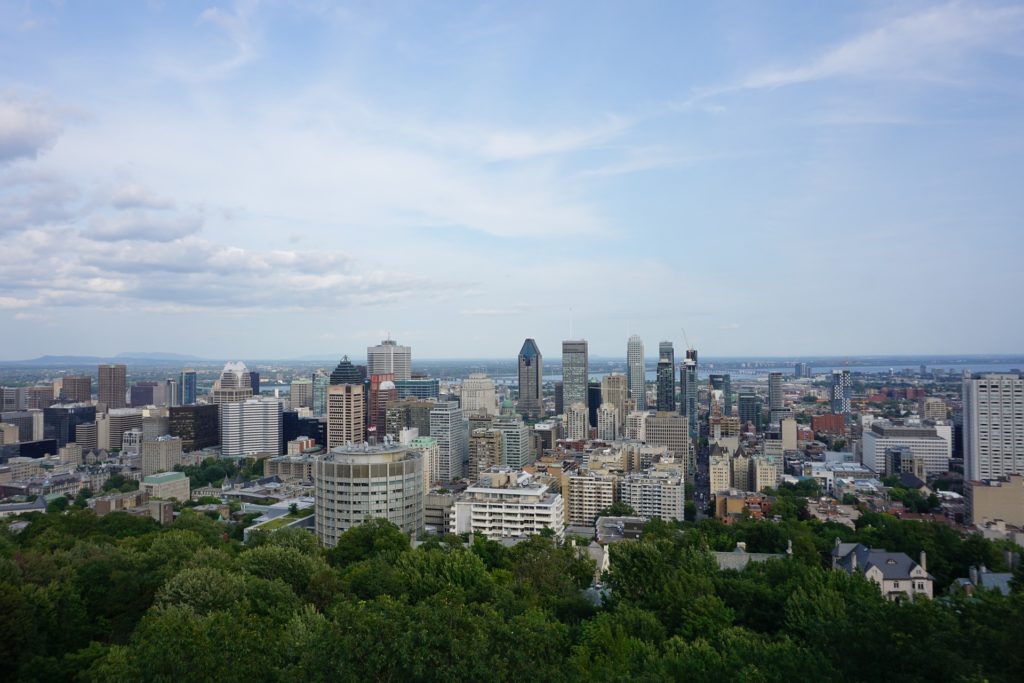 Montreal
Celebrate La Fête du Canada French Canadian style. In the Old City of Montreal you'll encounter lots of celebrations, including a performance by the Canadian Forces brass band, workshops, sporting events and food stalls. The highlight of the evening is the stunning fireworks display from Jacques-Cartier Pier.
Happy Canada Day, and safe travels!