Toronto is often referred to as the "New York City of Canada" – thanks to its diversity, museums, excellent food scene and great attractions. It's one of the biggest cities in the country – the Greater Toronto area is home to around one sixth of the entire Canadian population. There is so much to see in this bustling metropolis, that you won't struggle to fill your days when you visit Toronto.

Whether you're into art galleries, shopping, history or simply relaxing in the park, there's something for everything in Toronto. Even if the weather is cold and stormy, there are plenty of indoor attractions to enjoy – making Toronto a great destination for all seasons.

Wondering what to do in Toronto? Here are some of the top things to do in Toronto you should have on your list:
Top Things to Do in Toronto
Discover History at the Royal Ontario Museum
Toronto's Royal Ontario Museum (aka ROM) is known for being one of the best museums in North America. It has a collection of over six million artefacts, with some galleries about natural history and others showcasing art and items from around the world.
The museum also has an impressive collection of minerals and dinosaur bones, as well as a collection of designs from the Art Deco period.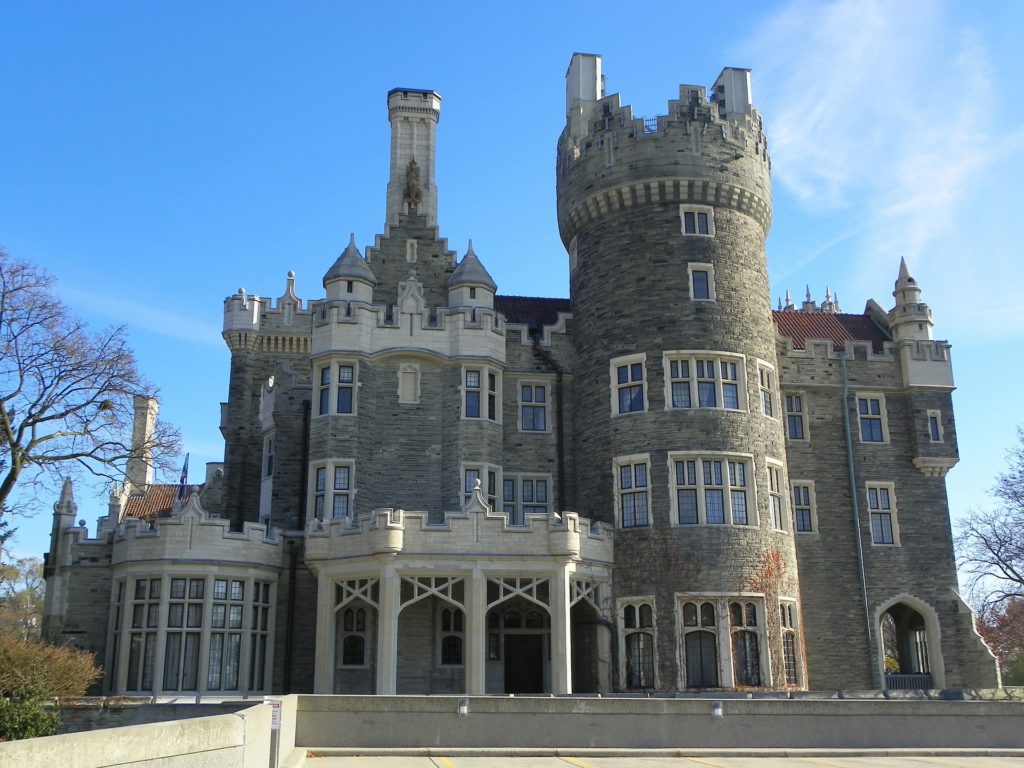 Tour the Impressive Casa Loma
This famous Toronto landmark was designed in the style of a Gothic Revival castle. It is one of the most impressive works of architecture in the city. In fact, it has been a location for several films, including Chicago, The Pacifier and X-Men.
The castle, which has been turned into a museum, offers self-guided audio tours. So, you can explore the grounds and learn about the stories behind the many secret gardens, stables and passages within the castle.
Visit the Hockey Hall of Fame
If you're a hockey fan visiting Toronto, you're going to want to head straight to the legendary Hockey Hall of Fame. It's where you can learn every detail of the history of your favourite sport. Plus, you'll be able to see the famous Stanley Cup – in its resting place within the Great Hall.
There's also a 125-seat 3D theatre that shows documentary films about the greatest players and moments in the history of hockey. This is one of the best things to do in Toronto Canada for hockey fans. After all, hockey is a very big deal for Torontonians!
Take the Ferry to Toronto Islands
If you want to take a break from the city and relax at a slower pace for a while, you can jump on a ferry to the Toronto Islands. These peaceful green islands offer a quiet contrast to the busy hustle of the city streets. Once you get to one of the three islands (Ward's Centre and Algonquin), they are all connected. So, you can wander through the parks, picnic areas, gardens, beaches and play areas all day long. (Plus, the views of the Toronto skyline are incredible!)
Feast at the St. Lawrence Market
The St. Lawrence Market was once named the world's best food market by National Geographic magazine. It's the best place in the city to go for produce and unique artisanal food creations.
The market has been in the same location since 1803 and it is home to over 120 vendors, selling everything from gourmet bread to home-grown vegetables. If you are a food lover, this is one of the best things to do in Toronto. There are even cooking classes where you can learn how to prepare the delicious treats you've found. You'll also find unique local crafts, as well as antique dealers selling a range of wonderful trinkets you'll want to take home with you.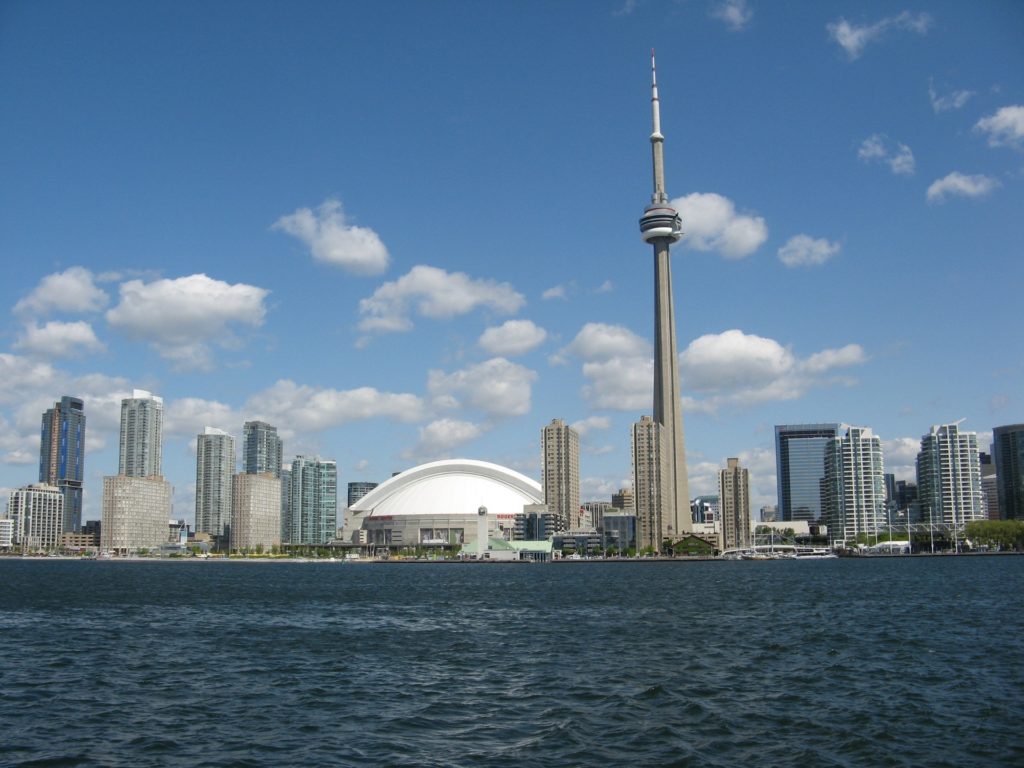 Admire the View from the CN Tower
The CN Tower is the tallest free-standing building on the continent, standing 553 metres above the city. It's one of the most iconic things to do Toronto has to offer. You can take the glass floor panelled elevator to the SkyPod, where you can see spectacular views. If you really want to get a thrill, you can try the Skywalk. You'll stand on a hands-free ledge towering over the city (while strapped into a safety harness, of course.)
What to do in Toronto, Canada
These are just a few of the many amazing things to do in Toronto. When it comes to Toronto attractions and Toronto things to do, the main problem is fitting everything into your visit. You're going to want to extend your stay in order to take advantage of all this city has to offer. (Make sure you bring comfortable shoes – you'll be doing a lot of walking!)
Have fun exploring one of Canada's most interesting and diverse cities! If you're looking for somewhere to stay during your trip, consider our short term apartment rentals in downtown Toronto.

Latest posts by delsuites
(see all)