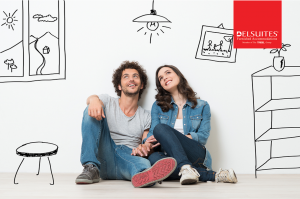 Whether you're a business traveler in Toronto on an extended stay, a family looking for a longer city vacation, or a film or TV industry pro moving in for the summer shooting season, part of what makes a furnished rental great is the unique character you can't get from a hotel room. But part of the draw of furnished rentals is the ability to personalize that space you'll be living in for weeks or months into a home away from home.
Here are a few low-cost, simple tips on decorating your furnished condo décor—and creating a gorgeous Toronto nest that truly feels like it's yours.
Start With Colour, and Texture, and Light…
The simplest antidote to a furnished rental that's not yet found its voice is texture and colour. Most Toronto furnished rentals come with a very clean look that makes adding your own personal touches easy, without having to break out paintbrushes or power tools. Patterned rugs, couch cushions or throws and small lamps can all bring a condo space to life without much investment—and portably enough to bring home with you!
Want a warm, rich, South Asian-meets-bistro feel? Visit Morningstar Trading, which specializes in Rajasthani imports, for hand-carved wooden vases, bright fabric, plush embroidered cush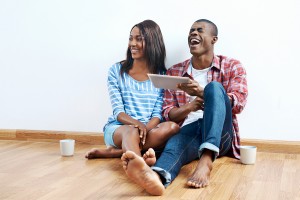 ions, and small furniture pieces that bring colour into a room.
If you love the clean, rustic, and airy feel of reclaimed-wood furniture and eggshell-white walls? The Drake General Store, an offshoot of the Drake Hotel specializing in Canadian designers and brands, has a wide selection of log-cabin Canadiana, including carved-stone coasters, soft throw blankets, and needlepoint cushions.
For a clean, minimalist aesthetic, check out Harbord Village's Things Japanese, a cozy source for everything from shoji screens to soften the afternoon light to wood-and-paper table lamps, vases, decorative boxes, and rollable, portable inked wall scrolls.
Bring the Spring In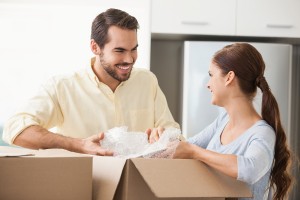 One of the simplest ways to put your mark on a space is by bringing something green home. Most Toronto fruit markets will have a selection of potted herbs once the warm weather hits, and a spilling, vibrant mint in a brightly coloured hanging planter from Roncesvalles Village's Scout or your local hardware store can both brighten up your space and contribute materially to a homemade mojito.
If you'd rather smell your plants than taste them, small florists like Church-Wellesley Village's Ladybug and Yorkville's Sweetpea's not only take online orders for long-lasting floral arrangements, but deliver to your door. And for the budget-minded, there's nothing better than a tall Mason jar and a handful of daffodils from the corner variety store.
Beautiful and Useful
There's a reason coffee table books were so popular in the sixties: They were objects, almost carelessly placed, that told your guests a story about what you love. Small, useful objects like coasters, cushions, handmade notebooks, and more make your mark on a space, and help you inhabit it completely.
Almost every neighbourhood in downtown Toronto has a monthly flea full of the useful-and-beautiful, with vendors offering vintage, handcrafted, quirky, and just fun items in their own neighbourhood. There's a flea in Leslieville and The Parkdale, and more. Admission rarely goes above two dollars, and they're an increasingly gr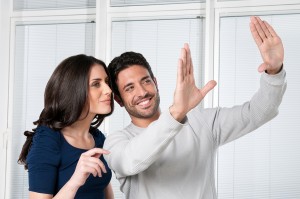 eat source for good décor finds—and a fun day out.
Having a few old favourites on the nightstand can also go a long way, and specialty Toronto bookstores like Ben McNally Books for literary fiction mavens, The Sleuth of Baker Street for mystery hounds, Bakka-Phoenix Books for science fiction, fantasy, and horror fans, or TYPE for lovers of art and design can supply you with your best-loved bedtime stories to reread or shelve prominently—and make your space feel that much more like home.
—
Ultimately, decorating your furnished condo rental in Toronto is halfway about the experience: Each object you bring home to brighten your space is a piece of Toronto you've gotten to know, a walk you took, or a neighbourhood you've discovered. And it's a great way to enjoy the time you spend here—and build a few great memories when it's time to head home.