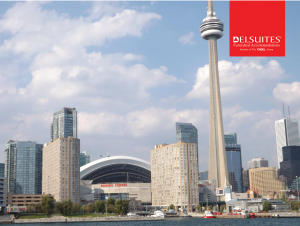 Toronto is a great city in which to live (welcome!) and according to the Global Liveability Report (2014), Toronto has been recognized as being one of the five most liveable cities in the world. We have a rising economy, a good mix of nature along the edges of our downtown core, a good standard of living, and are one of the most multicultural-friendly cities in the world. However, as with other major urban centres, Toronto has its quirks that you have to navigate as a resident. Talking to our team is a good start to help you learn more about Toronto living. Here's our guide to what you should know about living in Toronto.
1. Harsh Winters and Hot Summers
What you hear about Toronto's winters are true: they can be extremely cold. Lately, however, temperatures fluctuate. One day the temperature can be a balmy 10 degrees celsius; another day, they can drop to minus 25 degrees celsius. Dressing in layers is crucial when living in Toronto. Equally, summers can be hot and humid and downtown smog permeates the air in the downtown core. Another reminder to keep your umbrella handy as Toronto's rainfall has increased in the past few years. Having a humidifier or air purifier will keep the air fresh in your furnished apartment in Toronto.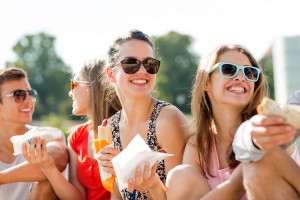 2. Transportation
Other than driving, there are a few ways to get around the city, a very large one at that, and depending on where you go, it's an average of 30 minutes to get anywhere in the city. The Toronto Transit Commission, also known as the TTC, is one of the most central ways to get around the large metropolis. It extends from Scarborough to Etobicoke (east to west) and Finch/Steeles to Union Station at Front Street (north to south). An average fare on the TTC is $3.00. If you're looking for a quicker alternative, you can take a taxi in the city, with a starting rate at $4.50. Cabs in Toronto can be notoriously expensive so be careful. An average ride from outside the downtown core can cost $20 to $25. Uber or Uber X is also another alternative. If you are traveling to the suburbs such as Markham, Mississauga, or Brampton, the GO Transit system (via bus or train) will help you get there efficiently if you don't drive. Prices vary based on your destination; however, an average price to Mississauga one way is $7.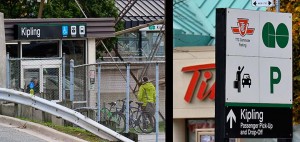 3. Rush Hour
Rush hour in Toronto lasts from 6:30am to 9:30am during morning weekdays and around 4:00pm to 6:30pm during weekday evenings. It is at its peak during 8am and 5 to 6pm, respectively. Traffic congestion is one of the major issues as Toronto has expanded. If you live downtown or near your workplace in one of our central locations, the best alternative is to walk or bike to work to avoid the crowds altogether. On the TTC, do expect to wait one or two trains, especially on the Yonge/University line due to congestion. Union Station is also in a state of significant transformation with new exits so give yourself time to navigate in the morning. Alternatively, you can commute in less peak hours to give yourself plenty of time to reach your destination.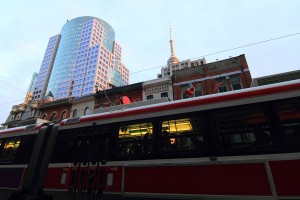 4. Construction
Toronto continues to expand significantly as it has done so over the past 10 to 15 years. Over 100,000 condominium units are currently being constructed (source) and according to a report in the Toronto Star, our metropolis is home to more than 44 high rises exceeding 150 metres. As the city gears up for the Pan Am Games, you'll see a lot of delays on major routes, the main one being the Lakeshore between Yonge and Spadina, which is slowly but surely improving in terms of development. Always map out your route and double check the TTC website before you travel anywhere in the city if you don't know it well. Downtown, it may be easier to walk certain places than it is to take the TTC.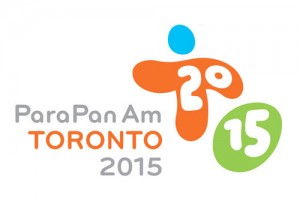 5. A City of Neighbourhoods
Toronto is known as a city of neighbourhoods (complete with our own toques!) and the best part of this city is feeling like you're constantly a tourist, whether it's trying a new, ethnic restaurant or going to a cultural event. If you like to be near the water, The Beaches, Scarborough Bluffs, or Lakeshore West might be good options for you. Downtown, you are close to the funkiest areas complete with shopping, restaurants and nightlife downtown or by Queen, King, or Kensington Market. Yorkville and Rosedale/Summerhill are a bit more lush. North York is right by the subway line with plenty of parks and dining options. For those wanting more family-friendly neighbourhoods, Roncesvalles, High Park, The Danforth, and Leslieville are great options.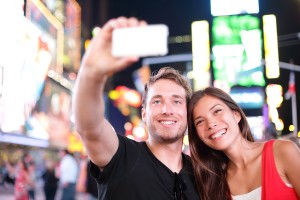 6. It Can Be Difficult to Meet People
Living in a big and constantly changing urban centre like Toronto can make it difficult to meet people. The best solution to this urban issue is to join a club. There are plenty of interesting clubs out there depending on your interest. The Toronto Sport and Social Club is a great addition to your workout routine, or you could join a quirky club like an axe throwing league (yes, that exists!). Volunteering is another way to meet new friends while giving back to the community. Sites like Charity Village can help you find what interests you. Likely, there is a club for whatever your interest happens to be.
Of course, do check out any events happening where you can meet other residents in your DelSuites condo.
A big city like Toronto can take a bit of getting used to but once you settle into the city (and your short term rental in Toronto, which will make life a bit easier for you), you'll find yourself calling it home sooner than later. Just make sure you pronounce it "Toronna" and not "Tore-on-tow."