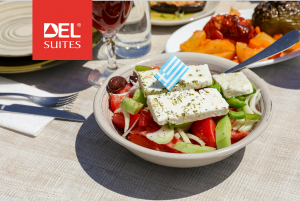 Toronto is a delightfully diverse city and its many neighbourhoods reveal cultural influences from around the world.  Let's take a close look at one of those exciting neighbourhoods – Greektown.
Introduction
Greektown, also known as the Danforth, is a neighborhood in Toronto located on Danforth Avenue between Dewhurst Blvd and Chester Avenue. This was one of the main settlements of Greek immigrants in Toronto after World War I. Several scenes in the film My Big Fat Greek Wedding were filmed here.
If you love Greek cuisine, you'll want to head down to this part of town. It has one of the highest concentrations of dining establishments per kilometre of any other neighborhood on the planet, showcasing mostly delicious traditional Mediterranean dishes. If you visit during the Taste of the Danforth festival in mid-August you can enjoy yummy samples of cuisines from all of the restaurants along this street – not just Greek food but also Indian, Chinese, Thai, Japanese and much more.
Must Visit Spots in Greektown
Start with a great coffee at Broadview Espresso, where you can lean back on the comfy Muskoka chair on the outdoor patio and enjoy a high quality latte.
The Carrot Commons on Jackman Street is a busy avenue filled with cafes, bookstores and a funky organic food market.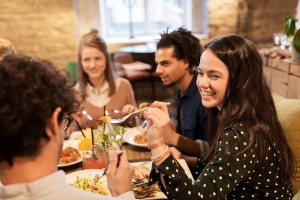 History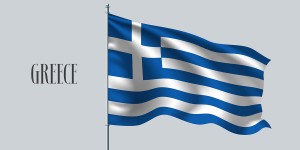 Greek immigrants came to this area after WWI and by the 1970s and 80s, it was the largest GreekTown in North America. There was also a large influx of Greek immigrants during the 1960s, as they were fleeing the political and economic unrest which resulted in the Greek military junta seized power in 1967-74.  This neighborhood became home to one of the highest concentrations of Greek immigrants living outside of Greece.
How to Get There
Greektown is located on the TTC Bloor-Danforth Subway line and can be accessed from Pape, Chester or Donlands stations. If you are visiting in a car, you can reach Danforth avenue by taking the Bayview/Bloor exit off the Don Valley Parkway and following the signs for Danforth Avenue/Bloor Street.
What's your favourite Greektown spot? Let us know in the comments below.