Whether you are relocating for professional opportunities, being prepared for the move can make the transition much less stressful.
Here are some tips to keep in mind that will make your relocation go more smoothly.
Consider a Relocation Package
If you are moving for work, your company may have a relocation package which can be a big help. These packages may include temporary housing, a city orientation, education, government registration, health care, moving services and other services to help you get settled in. These services can even help you to set up things such as car insurance, banking, cable and television providers and more. It really helps to have support on your side when you are undergoing a relocation.
Orient Yourself With The City
One of the first steps will be to get yourself oriented in your new home. Many relocation packages will include a city orientation which will give you an overview of the city and help you to get your bearings. You'll learn about how the city is laid out, how public transport works and where important amenities are located. This will also help you to determine where in the city you want to base yourself. You can figure out the best location that is close to schools, shopping malls and your place of work, while still within your price range.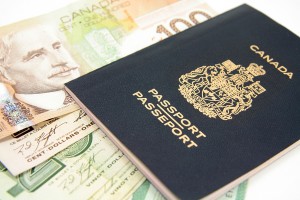 Fill Out The Required Government Registration and Immigration Forms
If you are relocating to another country you will need to go through the immigration process. This will require a lot of official documents, such as birth certificates, work permits and other legal paperwork.  If documents need to be authenticated, it is easier to arrange this before moving. A relocation service can also assist with organizing this documentation and making sure every box is ticked.
Related: Furnished Rentals For Those Immigrating To Toronto
Explore A Temporary Housing Solution
Finding the right place to live before you move to a new country can be difficult. You may need to base yourself somewhere for the short term while you do your research and shop around for a home. Temporary housing for relocations, such as the apartments offered by DelSuites, is very convenient and much more economical than a hotel. Look for a short-stay property near your place of work to save time.
Consider Your Proximity To Healthcare
It's also very important to think about healthcare and how you will access it in your new location. Will you be covered by the health insurance provided by your employer? You should also register with a dentist and a doctor near where you live – before you fall ill.
Find School/Education Services
If you are travelling with children you'll also want to consider where they will be going to school. Do some research into the schools in the area to determine which one will be the best fit for their educational needs.
Related: Moving to Toronto? Short-term rentals can help.
Here are a few great tips for finding the best schools for your kids when you move.
The most important tip when relocating?
Take a deep breath and stay calm. It's a big task but if you approach it one step at a time you will get it done.
Latest posts by delsuitesadmin
(see all)