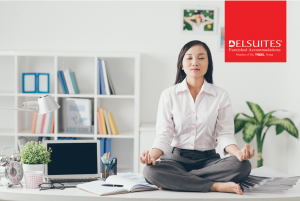 Healthy workers are more productive workers – so what can you do to create a healthy workplace? Here are some tips to ensure that everyone is performing at their best.
Stretch Often
Stretching will help to prevent back, neck and shoulder strain and it will also increase circulation which will improve alertness and brain function.
Encourage all of your employees to take regular breaks from their work and stretch. You might even want to organize a morning stretching session where everyone starts their day with some stretches together.
Take Plenty of Breaks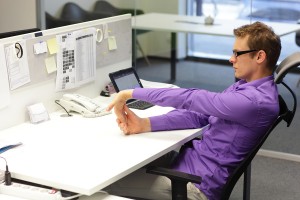 Working too hard for long hours can cause burn-out and can make your employees tired, fed up and unable to concentrate. They will actually be more productive and alert and able to do quality work if they get regular breaks to recharge.
Create a breakroom area where your employees can go to recharge their batteries. It can have fun games to play, books to read, snacks, water and a few cozy places to sit. If you notice that one of your employees has been working on a project for a long time and they look a little bit tired or overwhelmed, encourage them to take a 15 minute break so that they can return to the work refreshed.
Provide Healthy Snacks
Instead of offering donuts and muffins in the break room and during meetings, why not provide your staff with healthy snacks instead? Sugary food will cause them to crash, but snacks such as fruit, nuts, crackers and vegetables with dip will give them energy to keep going.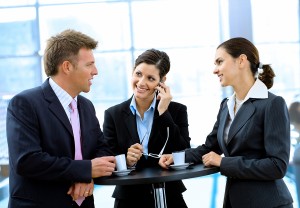 Drink Water throughout the Day
Hydration is very important for health and drinking enough water throughout the day will help your employees in a number of ways. It will ensure that they are more alert, their immune systems are functioning well and they are able to concentrate better.
To facilitate your employees drinking more water you can place a water cooler in the office in a location that is convenient for everyone. Also, allow employees to keep water bottles at their desk so that they can sip water throughout the day.
Use Ergonomic Chairs
The human body isn't designed to sit down for many hours per day and most ordinary chairs will cause a lot of strain on the back and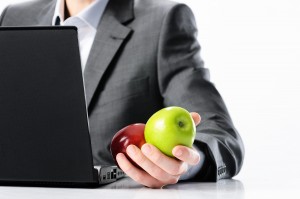 hips. Also, being hunched over a computer monitor and typing on a keyboard without the right support can cause a lot of pain and discomfort.
It is worth investing in ergonomic chairs and keyboards for your office environment for a healthy workplace, as it will make a big difference when it comes to the comfort of your employees. Make sure that the chairs are adjusted to the right height and angle to ease strain on the back and shoulders, as this will be different for each employee depending on their height.
These are just a few of the ways that you can maintain a healthy workplace so that you can perform at your best.