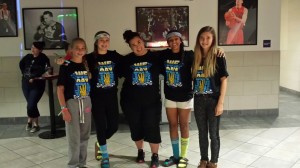 On Thursday October 2, 2014 the team at DelSuites and Del Condominium Rentals volunteered at the annual We Day event at Toronto's Air Canada Centre. It is the team's first year of volunteering with this event that has gained attention around the country. We wanted to share this experience with you and educate you about this wonderful event and how anyone at any age can get involved with charity.
What is We Day?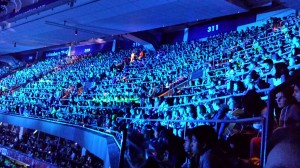 Brothers, Craig and Marc Kielburger of non-profit organization Free the Children, created We Day in 2007 as a movement for youth to come together to create change and make the world a better place. The Kielburgers have redefined charity and that anyone at any age can make a difference in their communities. The yearly event held in large venues such as the Air Canada Centre in Toronto kick-starts a year of action through We Act, a one-year commitment for youth to take one local and one global action. Schools and youth groups receive curriculum-based resources, campaign materials and personal support to achieve these goals.
You cannot buy a ticket to We D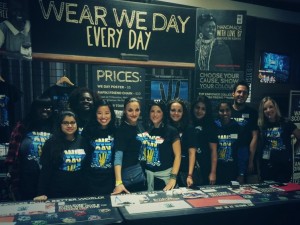 ay. Participants earn their "ticket" through the We Act and as a result, youth are empowered to be more engaged and active global citizens. These actions have also extended to the greater community from adults to corporations (like us!) with non-profit involvement.
Why We Day?
All extensions of We Day (We Act, Me to We, and Free The Children) aim to empower a generation to shift the world from "me" to "we"—from a focus on the individual to the power of community. It is the platform for social change, no matter what age. The youth are our future to act and continue sustainable change.
Impact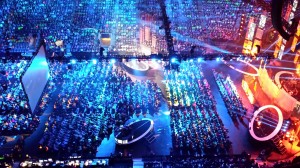 We Day has grown by leaps and bounds since its inception seven years ago. From 8,000 participants in 2007 in Toronto to more 278,000 youth attending events in cities across North America, the event is now a movement. Over $37 million dollars has been fundraised for thousands of charities and almost 10 million hours volunteered for local and global causes. Even more so, alumni have continued their efforts to sustain social change and justice, with 80% volunteering for more than 150 hours in a year on average, and 79% of those who are voting age having voted in the most recent national election, double the rate of their peers.
Speakers and Performers, 2014
This year, some of the world's most renowned speakers and performers joined in We Day in Toronto. Col. Chris Hadfield (the first Canadian to walk in Space), Queen Noor of Jordan, and Katie Couric spoke. Repeat guests include Canadian rockstars Hedley, Lights, and the cast of TV Show Degrassi.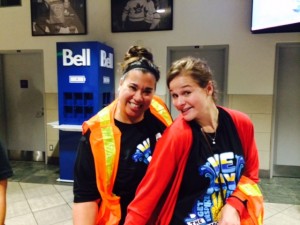 The energy from those who have accomplished so much in our lives is passed down to our youth who believe and can inspire local and world change beyond this day.
For more information on how you can participate or get involved with We Day, go to http://www.weday.com/