Are you a business looking to relocate employees? Are you an employee needing a comfortable and cost-effective housing solution for your next move? DelSuites is here to help. 
We are proud to announce our participation in the 2023 Canadian Employee Relocation Council (CERC) Conference, which will be examining global mobility solutions that provide comfort and convenience for businesses and their personnel. 
Global mobility refers to the process of relocating people from one location to another for work purposes. This includes both domestic relocations within Canada as well as international moves across borders. 
The 2023 CERC Conference will explore how organizations can overcome the challenge of providing their employees with international housing solutions that meet both business and lifestyle needs. 
We'll examine how global mobility is essential for businesses today and how our DelSuites solutions provide cost-effective and comfortable relocation options for your personnel.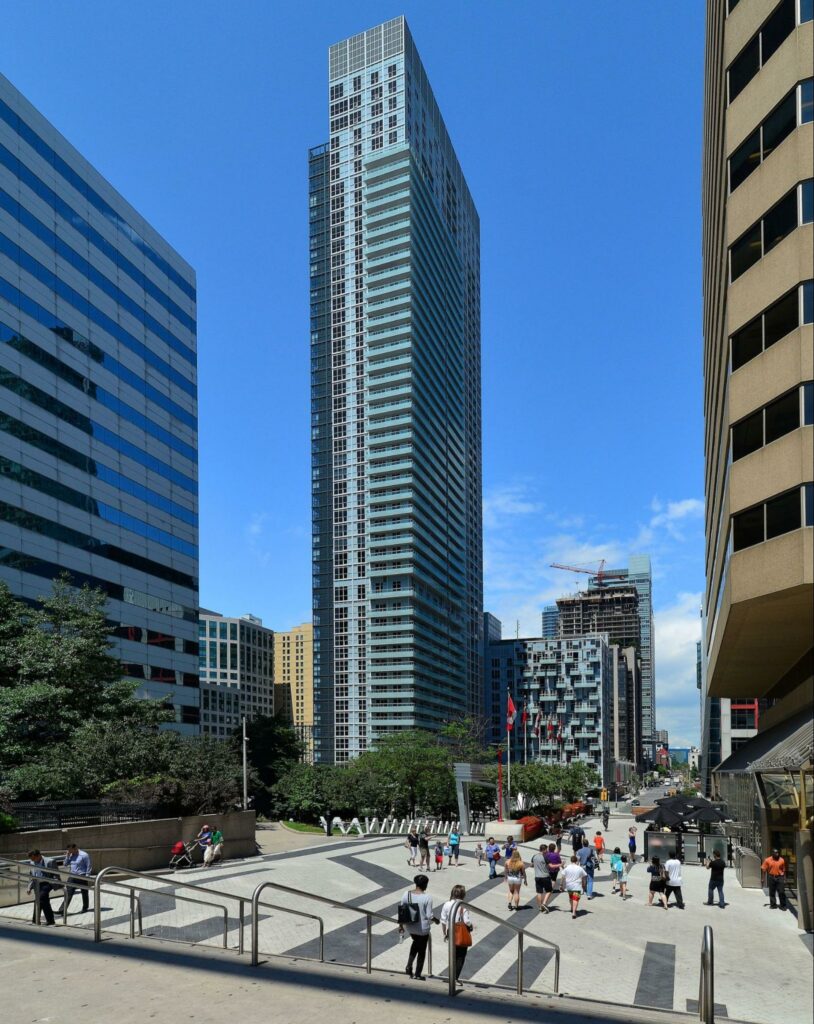 What is the CERC?
The Canadian Employee Relocation Council is a membership organization dedicated to providing leadership and assistance to members to effectively serve relocated workers and families, both domestically and internationally. 
The organization has over 500 members from across Canada, the United States and beyond. CERC helps its members increase their expertise in workforce mobility by offering programs, publications and services and a forum for corporations and service organizations to communicate more efficiently. 
This contributes greatly to Canada's economy, with an estimated $2.5 billion yearly contribution! CERC also represents some of the top employers in Canada – including 828,000 people employed by 4 of the top 5 Canadian banks, 6 of the top 7 energy companies, and more. 
As a result, CERC members have an asset value totalling over $6.1 trillion! With all this in mind, it's no wonder why participating in the 2023 CERC Conference is so beneficial for those looking to take their career to new heights. 
Introduction to the 2023 CERC Conference
As the global mobility industry evolves, CERC's 2023 conference guides us towards a more proactive and strategic approach.  The event aims to help organizations view global mobility as an essential tool for achieving business objectives rather than merely relocating employees worldwide on a cut-and-paste basis. 
At the conference, industry experts, including DelSuites, will discuss how talent management, skills development, and diversity and inclusion can be successfully implemented into corporate strategies. 
If you're looking to stay ahead of the curve, the CERC conference is a one-stop shop for staying up to date on the latest industry trends and networking with peers from across North America and beyond. 
Reasons for the Need to Advocate Change in Global Mobility
Navigating the complexities of global mobility can seem overwhelming. The 2023 CERC conference advocates for change to make it easier for organizations and their employees to relocate. 
Most organizations report that the lack of available and affordable housing has at least a moderate impact on their domestic and international programs, with 50 percent reporting a significant impact on their programs. 
Other difficulties include: 
High costs associated with relocating personnel, such as travel expenses, shipping goods overseas, etc.

Complex

legal regulations

that vary from country to country

Difficulty in finding suitable housing in a new city or country

Language barriers and cultural differences that can be difficult to navigate 
These challenges can potentially "stall" businesses from achieving their goals, making it difficult for them to relocate personnel across borders. 
The Value of CERC Membership in Enhancing Relocation
As a member of the Canadian Employee Relocation Council, you can gain access to powerful tools and processes that will help your business leverage employee mobility in new and innovative ways. 
Their vision works to be the voice of change for this industry, while their mission is focused on advancing global mobility through partnerships, research, education and government relations. 
The benefits of being a CERC member are: 
Government relations

: Staying informed about current regulations and laws related to employee relocation in Canada. 

Knowledge

: Connecting with experts from all over the world who share their insights into best practices within employee relocation. 

Education

: Learning from the experiences of others in the industry through lectures, workshops and conferences. 

Affinity programs such as TerningPoint

: Offer

protection

for destination service providers with their truly international professional liability insurance program that is designed to meet unique needs. 
With CERC, you can be sure that your business has access to the latest information related to employee relocation and benefits from a supportive network of experts who are passionate about refining these processes.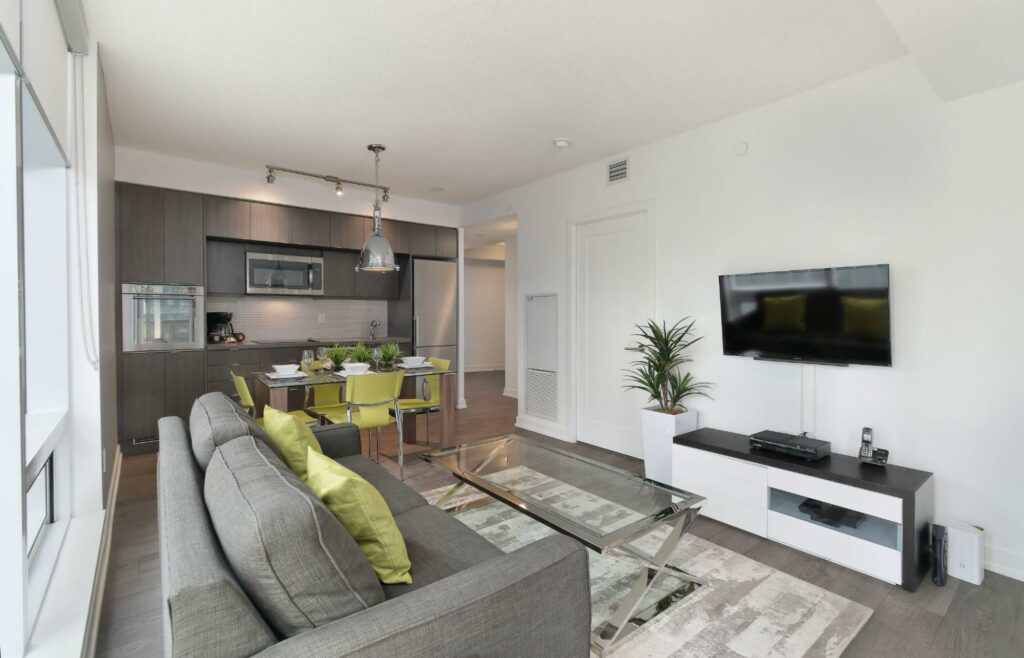 Elevating the Employee Relocation Experience with DelSuites Services
DelSuites is the perfect solution for employee relocation and global mobility. Located in the Greater Toronto Area (GTA), DelSuites offers quality furnished suites in superb residential communities with top-of-the-line recreational facilities and personalized, convenient services. 
Whether you're a Fortune 500 client or an individual who needs to relocate quickly, DelSuites can provide accommodations that match your budget and lifestyle needs, and amenities like:
High-quality, furnished suites in superb residential communities with top-of-the-line recreational facilities 

Essential baby and toddler care items – such as cribs, high chairs, playpens and change tables – available for an additional fee 

Design-conscious furnishings and premium appliances, including a refrigerator, cooktop, stove, microwave and dishwasher

Fitness centres

En-suite laundry 

Secured wireless internet access & HD flat-screen TVs with Rogers VIP digital cable 

A complimentary "Kids Care" package gift upon arrival 

An experienced team to help you find the perfect accommodations so employees can start enjoying their new home right away.
At DelSuites, we make it easy to relocate and settle in quickly. Our experienced team will help you find the perfect accommodations for your employees so they can start enjoying their new home right away. 
DelSuites is Proud to be Participating in the CERC Conference 2023
With the focus on championing global mobility, the CERC Conference 2023 will bring together some of the best minds in relocation from all over the world, providing a unique opportunity to learn, collaborate, and exchange expertise. 
DelSuites is proud to attend this year's event as we continue our commitment to helping individuals transition smoothly into their new homes. At DelSuites, we understand that relocating can often be a daunting prospect. 
That's why we strive to give our customers the best possible experience, from providing tailored packages to giving them access to local amenities. We look forward to another successful CERC conference as we commit to making relocation easier for everyone involved. 
Whether you're a new arrival or an experienced professional, make sure you check out DelSuites today and see how we can help make your transition smoother!
Latest posts by Nick Saraev
(see all)