According to Canadian Housing Market Data for June 2023, the average home purchase cost is just over $700,000. With prices spiraling out of control and housing supplies hitting an all-time low, more and more people are considering renting vs. buying a house. 
While it used to be the conventional wisdom to purchase a house to build equity, the difficulty of affording a down payment in today's market is quickly changing people's minds. 
After all, no one wants to be house-broke and experience the stress and strain it can have on your quality of life. But there are plenty of advantages to renting instead of owning that many Canadians may not know about. 
In this article, we'll discuss nine benefits of renting vs. home buying so you can decide what's best for your lifestyle and budget.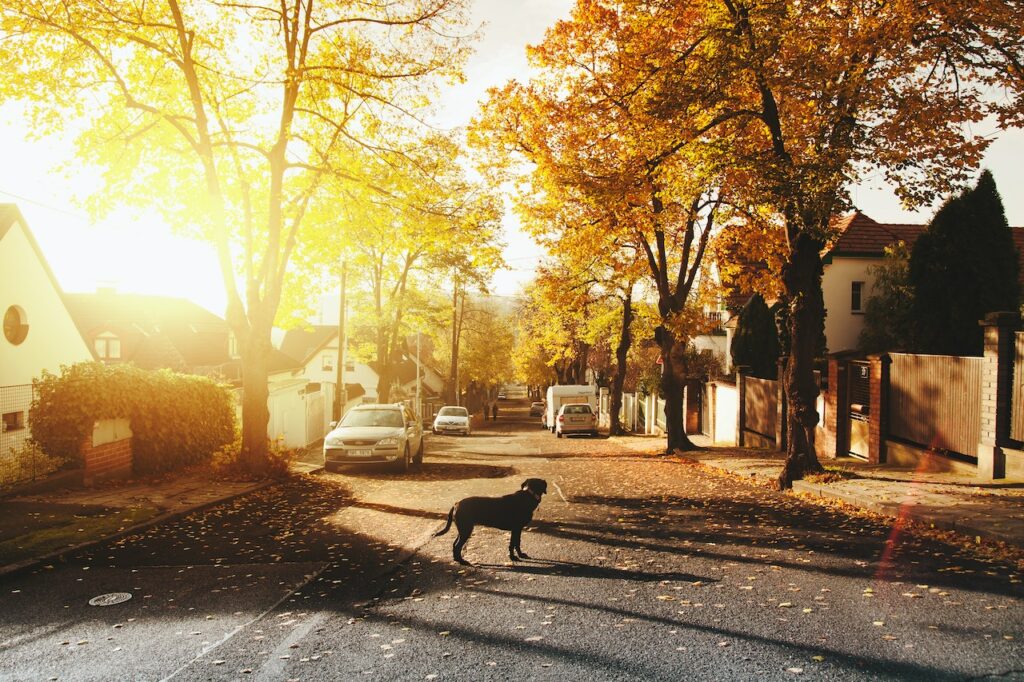 Source: Pexels
1. You Get to Taste-Test Communities When You Rent
One of the most significant benefits of renting vs. home buying is that you can try the neighbourhood on for size. Renting allows you to sample different areas and determine if a community suits your lifestyle before making a major financial commitment. 
There's no need to worry about selling your property or dealing with complex paperwork if things don't work out. You can simply move on when your lease ends and try another area that may be better suited for you. 
This makes it easier than ever for renters to explore their options without worrying about being stuck in an unsuitable neighbourhood or town.
2. Kickstart Your Housing Journey With Lower Upfront Costs
Buying a home can be an exciting and rewarding experience; however, it's not for everyone. Before making the decision, consider the upfront costs of buying vs. renting. In Canada, when you buy a house, the down payment is between 5% and 20%, depending on provincial regulations and may include closing costs such as lawyers' fees or land transfer taxes, which can add up quickly. 
In comparison, when renting, there are usually no additional costs outside the first and last month's rent, so you know exactly what you are signing up for. By opting to rent, you'll forego those sky-high initial costs, allowing you to take the time to save for your future home. 
3. Wave Good-Bye to Property Taxes
Property taxes are an unavoidable part of home ownership in Canada and can represent a significant financial burden. The amount of your tax bill generally depends on where you live, as taxation rates often vary from one municipality to another. 
When it comes to renting, however, those pesky property tax payments become someone else's problem! Your landlord is responsible for paying these taxes each year – leaving more money in your pocket that you can put towards other things such as savings or investments.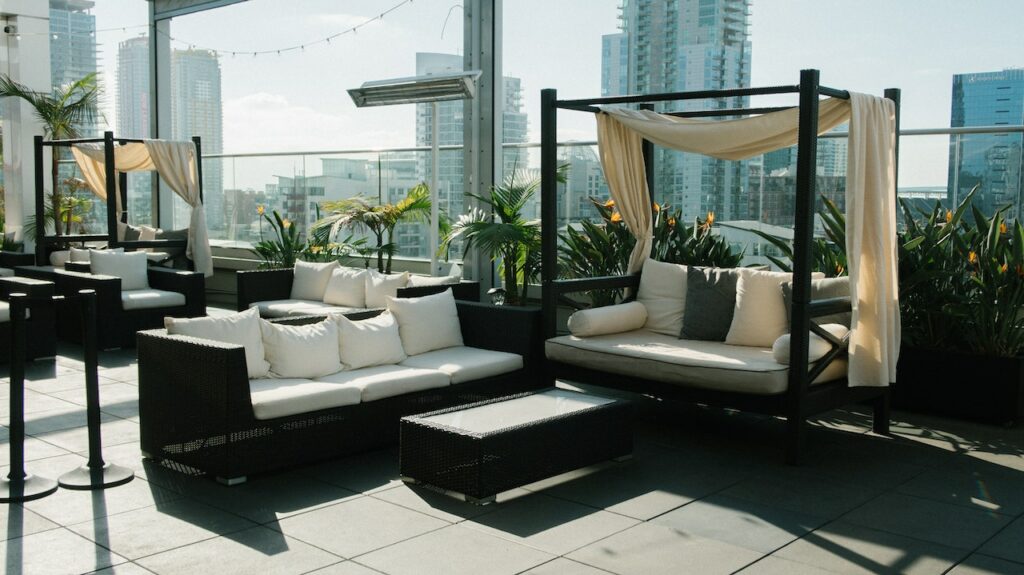 Source: Pexels
4. Enjoy Deluxe Building Amenities When Renting
Living in a rental property allows you to take advantage of luxury amenities provided by the building. Many deluxe rental buildings come with amenities such as: 
Rooftop infinity swimming pools with private cabana lounges

Hot tubs and saunas 

Fitness centres

Billiards and bowling

Concierge services 
You can also enjoy community gathering areas like lounge rooms and outdoor patios for hosting events or relaxing with friends. With renting, you don't have to worry about any added costs associated with maintaining these features – all the work is done for you! 
5. Maintenance is No Longer on Your To-Do List
When you rent, you no longer have to worry about the upkeep of a home. From broken doorbells to clogged drains, all the repair and maintenance issues become someone else's problems. 
When something needs fixing, your landlord or property manager is only a phone call away. And because they are responsible for many properties, they can access reliable service providers and resources to complete repairs quickly and efficiently. 
As an example, DelSuites offers 24/7 emergency services, so you always feel secure knowing help is just one call away, no matter what time it is! So, if something unexpected happens in the middle of the night, you don't have to worry about being alone and having to figure out how to fix it yourself. 
6. Never Worry About What Your Property Is Worth
Are you worried about what your property is worth? Renting provides a great solution to this concern. When you purchase a home, its value can fluctuate over time due to changing market trends or unexpected events. That means that an investment in home ownership could end up being less profitable than expected. 
On the other hand, renting eliminates the risk of potential devaluation and keeps your finances safe. The numbers are jaw-dropping, with Canadians losing over $990 billion in net worth in April, May, and June this year alone. 
You can maintain your financial security by avoiding these risks associated with purchasing property.
7.  Easy Moves and Downsizing
Moving can be a huge hassle, especially regarding home buying. Renting an apartment or house provides the flexibility to move quickly and without much fuss. Are you looking for something closer to work or school? If you need space for a growing family or want to downsize to a smaller place, sign a new lease and relocate on your schedule. 
Without selling, you don't have to worry about real estate fees, appraisals, marketing costs or other associated expenses that come with the sale of a home. All you need to do is inform your landlord or apartment manager that you plan on moving out, and they'll take care of the rest. 
8. Financial Security With Fixed Payments
Renters can know precisely what they'll pay each month. This means you can budget accurately and won't be subject to any unexpected increases in your monthly mortgage payments due to increased interest rates. 
On the other hand, homeowners may find that their payments are going up if interest rates rise; this could cause financial hardship if not adequately prepared. Renting gives you peace of mind that your rent payment will remain relatively consistent over time, allowing you to plan accordingly and stay within your budget.
9. Save on Monthly Utility Costs and Insurance Fees
Renting a furnished apartment in Toronto or home can be an excellent way to save money when it comes to utility costs and insurance fees. When you rent, you typically don't have to worry about significant utility bills like water, electricity, and gas – those are usually taken care of by your landlord or rental property manager. 
On average, a homeowner in Canada can expect to pay between $200 and $450 on monthly utilities. In comparison, renters don't typically pay more than $150 monthly – or less if their utilities are included.
On top of that, most renters also avoid paying for homeowner's insurance – another significant cost savings. Homeowner's insurance, on the other hand, can cost an average of $1000 a year. So, renting could be the smarter choice when it comes to your monthly expenses.
Rent With DelSuites and Save Yourself Time and Money
Renting vs. home buying each has its unique benefits. Furnished apartment rentals are an excellent option for those with an ever-changing lifestyle who want flexibility and want to save money in the long run. 
With home buying, you get the stability of owning your own place and being able to customize it as you please; however, this stability often comes at a higher cost. 
If you're looking for a short-term rental while exploring different neighbourhoods or need temporary housing during relocation, DelSuites Luxury Short-Term Rentals are perfect for you.
Our properties are child-friendly, pet-friendly and located throughout the GTA, so you can find one in your ideal neighbourhood. We also offer many amenities, including fully furnished accommodations, on-site housekeeping and laundry services, and more. 
So, if you're looking for the best of both worlds – the stability of home owning with the flexibility of renting – consider DelSuites. Contact us today to learn more about our Luxury Rentals in Toronto and start finding your perfect place.
Latest posts by Nick Saraev
(see all)