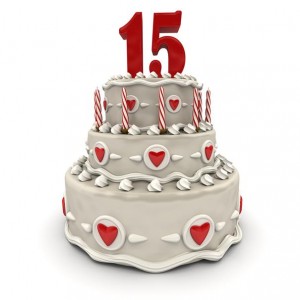 Today we celebrate our 15th anniversary, cementing our reputation as one of the most experienced Corporate Housing provider in Toronto. Since the inception of DelSuites, founded on 8th October 1998, the company's knowledgeable team and relentless customer focus has propelled rapid growth within Toronto.
Over the company's 15 years in business, DelSuites has provided "A Home Away from Home" to many families and corporate clientele. In addition, DelSuites has offered employment to some of the best in the industry who have been the integral part of this company's success. 
"The team will continue to focus on building a company that thrives and adapts to an ever-changing business climate that will give DelSuites a competitive edge and look forward to celebrating again in another 15 years," shares DelSuites General Manager, Dan Henderson.
We will continuously reflect on the lessons learned over the past 15 years and will always remember our core values that shape the culture and character of our company. By doing things the right way with respect to ethics and dedicated to provide the best in class in furnished accommodations to our customers. Our feedback consistently ranks among the best in the industry, and we've found having both operational experience and a top-notch workforce is the key to making a seamless experience for our customers.

Latest posts by delsuites
(see all)