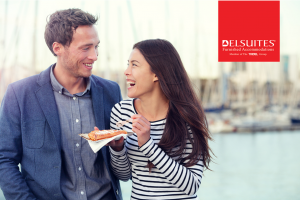 There is such a demand for food trucks in Toronto but unfortunately, you don't see many of them around due to the city of Toronto's strict laws. In April, 2014 city council launched the sale of 125 street permits for $5,000 apiece. Yet the allowance came with more rules: trucks can be parked for only three hours, they cannot be within 50 metres of a restaurant and only two are allowed per block.
Food trucks are trying to get around these rules and many cater, as a result. In the summer of 2014, food truck business owners came together to test launch a Food Truck Alley at Queen and Jarvis to bypass these fees, as per a report in the Toronto Star. But regular pitstops or a section of the city for food trucks in Toronto are still an uphill battle. Our favourite top food trucks in Toronto are listed here and many of them have been pioneers in the industry.
Most of these businesses have a truck as a compliment to their catering companies or restaurants. Many of our picks have also stood the test of time. Let's hope we'll see them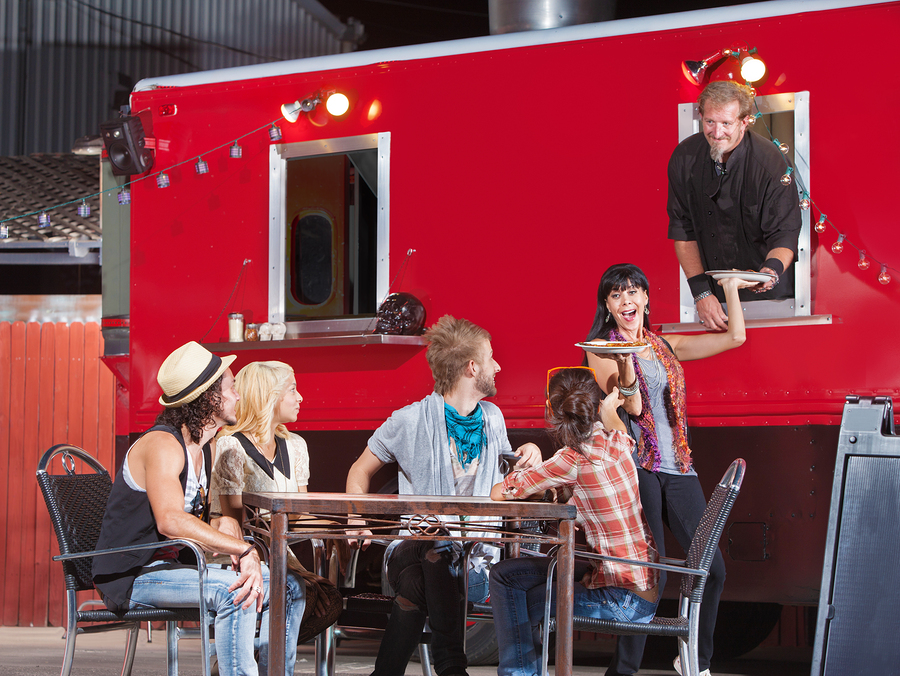 back on our streets more regularly. All trucks are active on social media and it's best to check updates there, as noted. That said, other cities like Hamilton and Niagara don't have these restrictions and have thriving food truck businesses. Check out the Ontario Street Food website for more information.
1. The Food Dudes. You're likely to hear the blaring hits you'd hear at a wedding, thanks to this successful catering company that is now also an empire complete with a truck and other restaurants (Formerly Bloke & Forth, Rasa, and the soon-to-open, Junk). The menu is a cornucopia of favourites including Mac N Cheese, Captain Crunch Fish Tacos, and those delectable and gooey nutella bombs. Worth the wait.
2. Stoke Stack Barbeque. One of Toronto's top food truck newcomers in 2014, the truck serves up Texas BBQ beside Zero Gravity Circus on Gerrard Street East and Greenwood Ave. in between its catering gigs. Aside from the BBQ,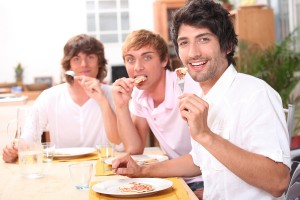 look out for the loaded poutine, veggie tacos, and Schwartz's-inspired deli sandwiches. Up-to-date listings can be found on their twitter page. They are also available for weddings and events.
3. Caplansky's. Thunderin Thelma, Caplansky's Deli Food Truck, serves up on wheels what Caplansky is known for: deli classics. Based on its twitter feed, the truck roams all over the GTA to dish up its famous smoked meat sandwich, BBQ brisket sandwich, and pulled pork tacos. If you're hungry at lunch, this one is a must.
4. Buster's Sea Cove. If you can't make it down to one of Buster Sea Cove's three locations (in the St. Lawrence Market, across the street from the market at Market Street Catch, and its newest shop on Bremner Ave), its food truck is on the road at various events. Though its a pared down menu of Ensenada-style fish tacos, shrimp tacos, and lobster rolls, the offerings are some of the best on the market. Check up-to-date listings on their twitter handle and for information to book the truck for your next event.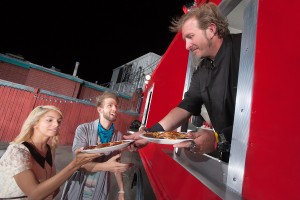 5. El Gastrónomo Vagabundo. El Gastro, as it is affectionately called, is one of the most popular food trucks in Ontario. Though it's not based in Toronto but in Niagara-on-the-Lake a(one of our favourite weekend escapes), the truck makes visits in the city for major food events and festivals. In Niagara, they are set up in the beer shed at the popular Niagara Oast House Brewers for the cooler months. The truck is known for its gourmet offerings including gourmet tacos, tapas, southeast Asian dishes, and garden fresh salads. El Gastro is very active on social media and will keep you updated on new events and dishes on their twitter and facebook pages.
The food truck industry in Toronto is in constant evolution. Though these are our top picks right now, we cannot guarantee that they will be around forever. In most cases, food trucks also operate seasonally. So get to your favourite craving, whether it's on the streets of TO or at a summer event, as soon as you can! We suggest keeping up to date on which food trucks are on the streets on the official foodtrucks website.
Latest posts by delsuitesadmin
(see all)