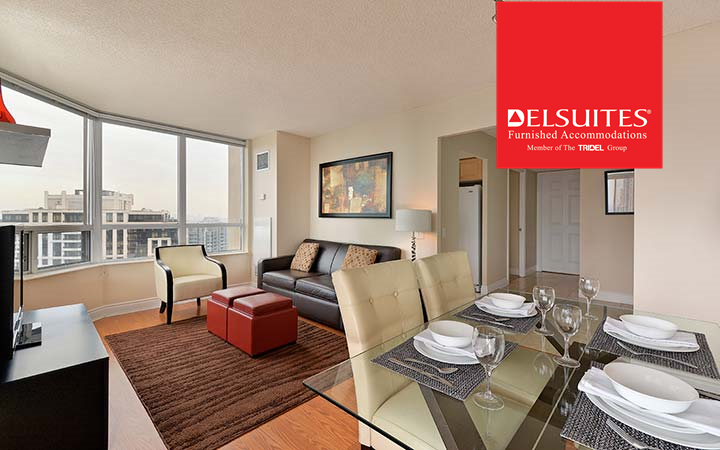 The Avondale apartments for rent north york are conveniently located in the heart of North York and is mere steps from all the excitement and energy that Yonge Street has to offer. Close to Mel Lastman Square, the Performing Arts Centre, Parks, Shopping and Restaurants, major highways and transit – The Avondale is the natural choice to stay!
The Avondale apartment is the ideal home away from home and a great alternative to staying in an expensive hotel in Toronto. You have the advantage of more square footage and being able to prepare home cooked meals in your own fully equipped kitchen. Weekly housekeeping services and in-suite washer and dryer are just a couple of the amenities offered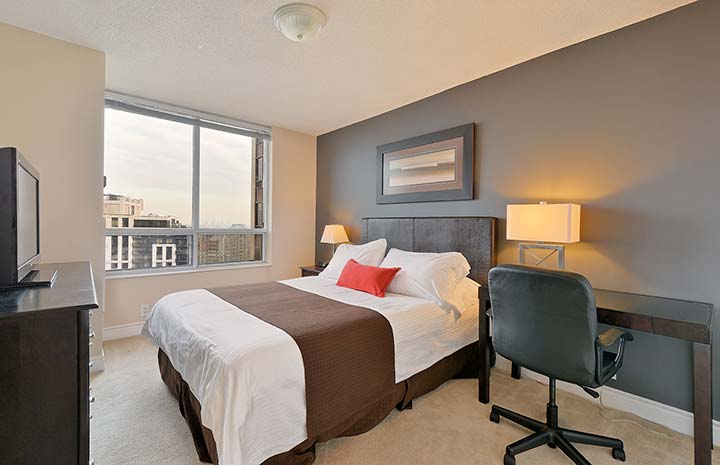 that will make your travel experience much more enjoyable, comfortable and affordable. The Avondale also features a bowling alley, fitness centre, swimming pool and billiards room to help you unwind after a busy day at work.
Recently we made some exciting new changes to our furnished apartments.
The Design – A New, More Modern Look
Featured in our re-design was a more modern look that introduces warm tones and highlights the great features of our suites. Borrowing from the success of our James Cooper Mansion, we introduced a more modern, elegant and sophisticated look at The Avondale.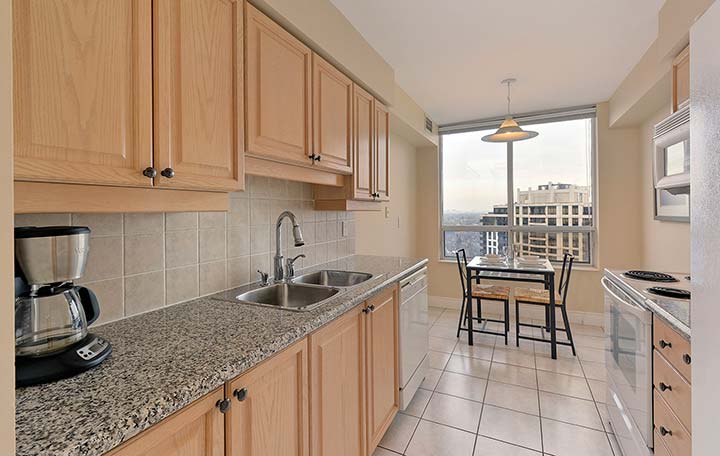 The open design of the kitchen, living room and dining areas allow for the free flow of traffic and natural light. The neutral colour scheme of creams and browns is carried throughout the suite – with a few bright red accents. Wood flooring is used throughout the living spaces, which ties the space together.
The walls have been painted in a neutral tone and feature accent walls in a warm grey tone. We chose the neutral tones for the walls so that they would be calming and relaxing and offer an environment that was pleasing to the eye.
In the living room the sofabed and accent chair offer ample seating and are upholstered with a soft fabric.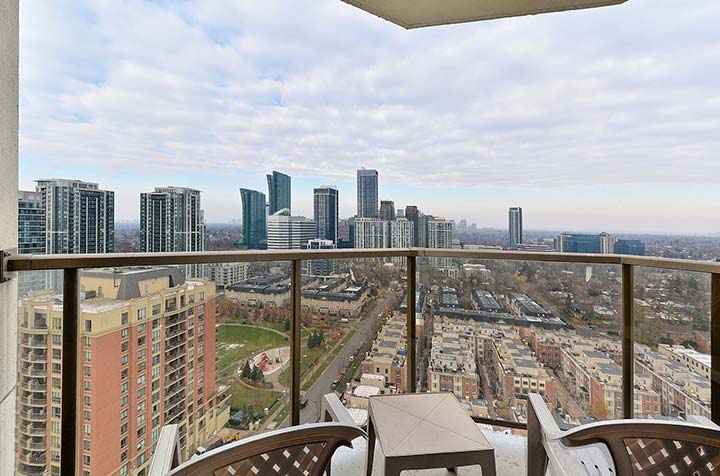 For the bedroom we also chose calm and neutral tones, with a few bold accents such as red pillows on the bed. With a large window featuring stunning views and a bedside lamp for reading, the bedroom is a calm, comforting oasis for relaxation.
The apartment also features a dedicated workspace along with high speed wireless internet which is the perfect spot to set up a laptop and answer your emails or get work done. Offering a bright lamp and a comfy chair, we think it is a wonderfully pleasant work environment.
The apartment's new look makes it an even more enjoyable place to relax and recharge when you are visiting Toronto, whether you are there for business or pleasure. Why not book a stay in our Avondale apartment so that you can experience the new design for yourself?
Latest posts by delsuitesadmin
(see all)