Toronto is Canada's most popular tourism destination—and for good reason. Whether you're looking for downtown Toronto apartments or to visit the city, the capital of Ontario is home to diverse cuisines and cultures, Instagram-friendly landmarks, and kind, easygoing locals. Canada's most famous city has its own unique charm—and, in spite of its far-reaching impact, the COVID-19 pandemic hasn't changed the city's fundamental sense of community and caring. 
Among the things that Toronto is known for—including its breathtaking skyline views and the crowning jewel of film festivals—are expansive museums of art, world culture, and natural history. While the doors to these museums are closed until further notice, you can still enjoy their exhibits without leaving the comfort of your furnished suite. 
Whether you're visiting for the first time or you're a native Torontonian, we've put together a list of four virtual museums across the country that are now available for your viewing pleasure. 
1. Art Gallery of Ontario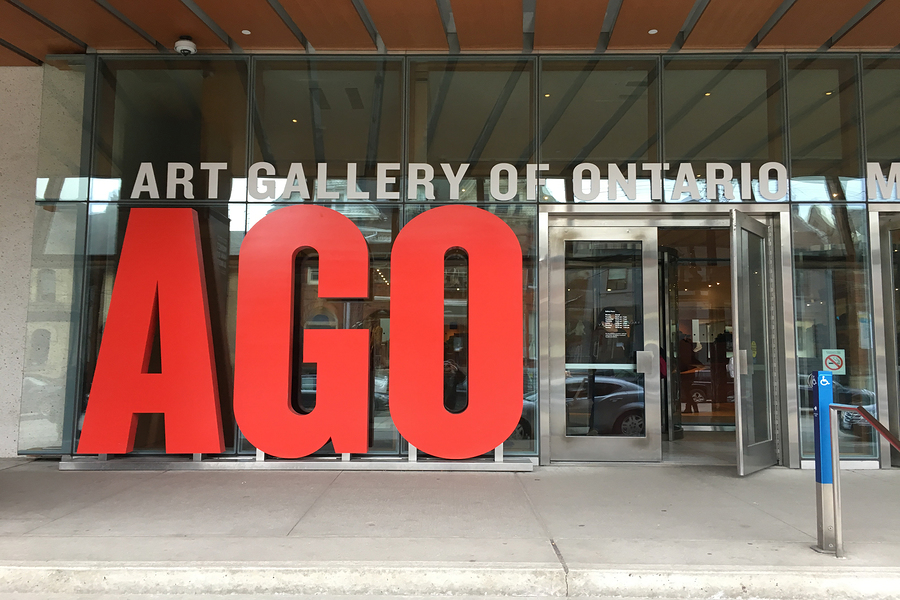 The AGO is one of the largest art museums in North America. From leading contemporary artists like Pierre Huyghe to emerging Indigenous Canadian artists, the AGO's collection consists of tens of thousands of artworks from all over the world and across time. 
In the wake of COVID-19, the AGO's online collections can be viewed for free at home, at any time. We recommend checking out the Boxwood Project, which features intricate and mystifying miniature boxwood carvings from the Gothic era. Make sure to zoom in on the incredibly fine details of this prayer bead from the 1500s. 
Don't exit your browser without taking a look at the AGO's Prints and Drawings collection, including over 20,000 prints, drawings, and watercolours from as far back as the 1400s. View the sketches of Michelangelo, Picasso, van Gogh, and legendary Canadian artists like David Milne, Michael Snow, and David Blackwood, among other familiar names. 
2. Canadian Museum of History 
The CMH is Canada's national museum of human history, exploring not just Canadian history, but the past 20,000 years of our existence as a species. With the museum's own roots dating back to 1856, the CMH is one of North America's oldest cultural institutions. 
With interactive exhibits, activities, and educational resources, the CMH is a playground for historically-minded individuals who are stuck at home. The museum has also made it possible for online visitors to stream vivid documentaries on ocean life, dinosaurs, and ancient Egyptian mummies. 
For thought-provoking and amusing exhibits, we recommend the Art of Puppetry, which showcases over 2,000 puppets and their unique stories, and Canadian Dress: The Confederation Era, an exhibit examining what men, women, and children wore in the nineteenth century.  
3. Royal Ontario Museum
The ROM is a national treasure, garnering over a million visitors every year. Its eye-catching architecture is a staple of downtown Toronto, and its exhibits within are all the more captivating. 
Home to 13 million artworks, cultural artifacts, and historical relics, the ROM holds the title of Canada's largest museum. Nearly 50,000 of its featured objects are available for exploring online at any time. 
We highly recommend the ROM's online interactive exhibits, two of which are powered using Google. One tells the tragic story of a blue whale salvaged back in 2014 when nine whales were found entombed in ice off the western coast of Newfoundland. A team from the ROM itself travelled to Newfoundland to investigate, transforming a tragedy into a touching educational adventure. 
4. National Gallery of Canada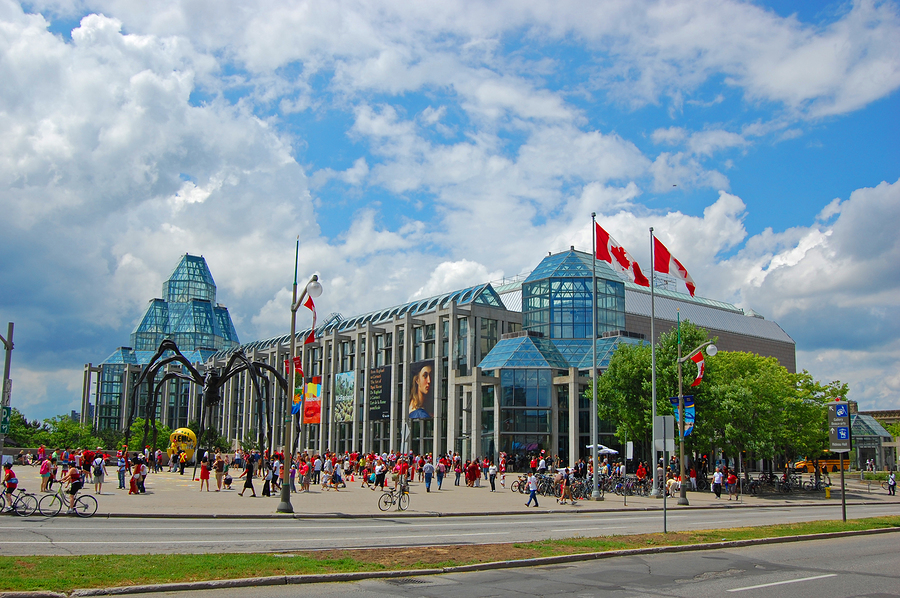 Located in Ottawa, the NGC is an architectural beauty, with towering glass windows that perfectly mirror the sky. Like the Art Gallery of Ontario, the NGC is one of the largest art museums in North America. Physically, it occupies nearly 50,000 square metres of exhibition space. Within these exhibits, the gallery boasts a collection of over 93,000 artworks with Canadian, European, and Asian roots. 
Tour and explore the NGC's newly-launched virtual galleries, thought-provoking videos, and photostories. Experience a selection of artworks handpicked by the gallery's curators, enter a viewing room for intriguing historical photography, and embark on an audio tour of artworks intent on capturing nature's colourful charm. 
Stay Safe and Informed With DelSuites
Attractions across the country have closed their doors and entered a digital space in a concerted effort to keep visitors as safe as possible. Likewise, if you're relocating within Toronto during the pandemic, safety should be your foremost concern.
Our furnished apartments in downtown Toronto, Mississauga, Scarborough, and North York provide you with the sanitization standards of a hotel—as well as the luxury—without breaking the bank. 
In particular, DelSuites offers you a tranquil environment to rest, rejuvenate, and explore. From a fully-stocked kitchen and ensuite laundry to high-speed internet access, guests are provided with everything they need to stay exactly where they are. When it comes to short-term rentals in Toronto, DelSuites ensures that safety and luxury go hand-in-hand. 
Are you moving within Toronto during the pandemic? Visit our website to book a furnished suite today. 
For more information on how you can stay safe while enjoying yourself during the COVID-19 pandemic, get in touch with our team at info@delsuites.com.