Toronto can be quite an expensive city for standard of living, especially when dining out. However, with its multitude of ethnic eats and takeaway spots, if you know where to go, you can get some cheap eats for under $15. As many of these places are popular, try to go in off-hours on weeknights to avoid line ups and bring cash just in case. Here are our top picks:
1. Banh Mi Boys – With two central locations (Queen and Spadina; Yonge and College), this Vietnamese inspired joint is a quick walk away from your short-term rental or your go-to spot during your extended stay in Toronto. Though they're known for their delicious banh mi, they have Vietnamese style tacos, and their infamous fusion-filled kimchi fries, which is the closest you'll get to a replica of a Korean-style poutine.
2. Panago Pizza – For the times when you just want to stay in and relax, Panago delivers a variety of options for your tastes. If you want to pick up, there are locations close to our Midtown rentals as well as the downtown furnished rentals (300 Front Street West).
3. Fresh – Since its inception in downtown Toronto in 1999, Fresh has blazed the trail for healthy-inspired fare without the cost. With locations across the city, Fresh is close to the Republic building and the 173 Duplex in Midtown; and downtown furnished condos Toronto with locations at Spadina and Richmond and Bloor and Spadina. Large salads could easily be two meals for under $15 but the best deal here is the soup, salad and cornbread combo for $10. Whether it's a meal or a smoothie, eat-in or take-out, you can call in advance to pre-order, as this popular spot is frequently busy.
4. Aroma – With locations across the city, including Yonge and Eglinton and King and Spadina (close to the Icon and Element locations), Aroma is your best bet for a grab and go lunch with a coffee or hot chocolate. Best bets: the salmon sandwich and chicken salad are both under $10 each. Bonus: you get little chocolate with your meal or your hot chocolate.
5. Cheesewerks –  Stock up on the comfort food of gourmet grilled cheese sandwiches and homemade sodas for under $10. Sandwiches have been named after different cities that are near and dear to the owners hearts. I'm a huge fan of the Los Angeles. Eat in or take out to your furnished condo at the Icon building located at 270 Wellington Street West.
6. Sense Appeal – Known as one of the best coffee shops in Toronto, Sense Appeal now has a gourmet-inspired lunch menu for those on the go.
7. Sushi Inn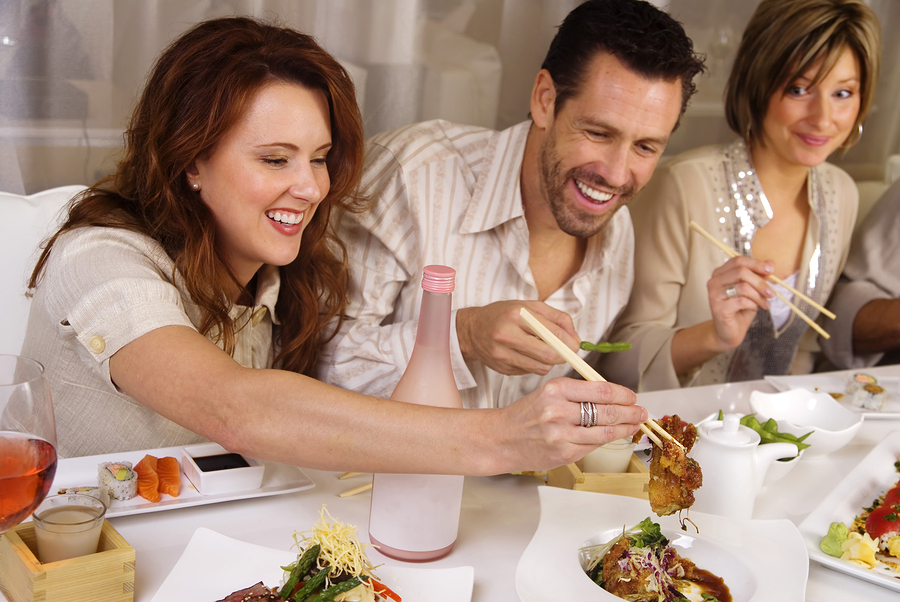 – You wouldn't expect a meal for under $15 in Yorkville, but there's a reason this joint is always packed. You can get 6 maki and a drink/tea will keep you satisfied. Quick service and turnaround so you can get back to your furnished suite at the James Cooper Mansion at Yonge and Bloor!
8. Feel Good Guru – Another option for the health conscious and located right across the street from Trinity Bellwoods Park, you could eat facing the park or take it to go for an outdoor picnic on a leisurely sunny day. Plant powered wraps and salads average around $12. Noodles and combos average around $15. Looking for a good juice? Those liquid substitutes will fill you up for about $8.
9. Seven Lives Tacos – This Kensington Market hot-spot is the closest you'll get to So-Cal tacos for $5 each! Fill up on the famous Garbernardor (marlin and shrimp), or the grilled octopus. Cash only.
10. Pai – Chef Nuit Regular hasn't slowed down since her departure from Thai restaurant, Khao San Road, over two years ago. Most mains average around $14, including her famous pad thai. A short walk from your furnished suite at the Qwest building located at Richmond and Simcoe.
11. Kanga –  Stock up on Australia's national snack of miniature beef pies and its many variations at this new spot in the Entertainment district. The best part? You can buy frozen varieties of the Butter Chicken, Canadian (steak and bacon), and traditional pie to bring home to your furnished apartment in downtown Toronto, if you don't feel like cooking!
12. Ghandi's –  Gorge on the hefty portion of the Butter Chicken Roti for about $13. A true hole in the wall at Queen and Bathurst. Call ahead to order.
13. Caplansky's – Zane Caplansky serves up some of the best smoked meat in the city. A traditional sandwich will set you back $8. If not at College and Spadina, check Twitter for the whereabouts for t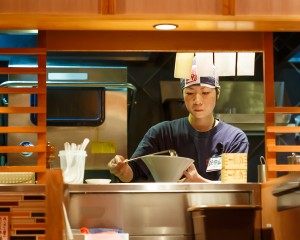 heir food truck, Thundering Thelma.
14. Swatow – Choose from over 28 varieties of noodle soups at this Chinatown institution. Recommended: shrimp dumpling soup and deep-fried salt-and-spice duck (which they call roast duck), and General Tao chicken. No dish is more than $10 each and if you come in a group, you can share among the different dishes.
Toronto truly is a great city to eat on the cheap and with this list, you now know where to go to satisfy your tastes! Enjoy a night out during short term stay in Toronto. Now tell us, what are your top cheap eats in the city?

Latest posts by delsuites
(see all)