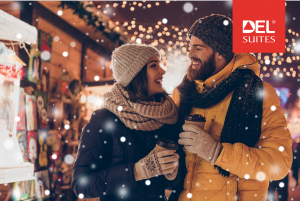 Although Markham is part of the Greater Toronto Area, it's officially its own city. In fact, it's the 16th largest city in Canada. More affordable than Toronto, safe and conveniently located, it's a desirable place to live.  Here are 5 reasons why you'll love life in Markham:
1. The Markham Fair is a Blast
The Markham Fair, held every year on the weekend before Canadian Thanksgiving, is one of the biggest events in the city. Established in 1844, it's one of the oldest country fairs in the entire country. Watch a gymnastics demonstration, a cooking show or a sheep-shearing competition, take a spin on the midway rides, treat yourself to food truck fare and much more. This fair, which hosts upwards of 80,000 attendees each year, won't disappoint!
2. The Parks Are Beautiful
The city of Markham has so many beautiful green spaces – perfect for a relaxing stroll or a picnic. For example, there's Toogood Pond Park, a 81.5 acre park that is known for its pretty pond. (You can even ice skate on it in the winter!) There's a trail encircling the pond, as well as some lovely quiet forests.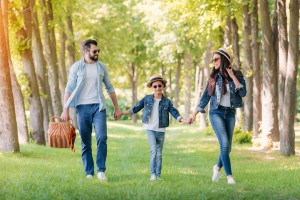 But Toogood Pond Park isn't the only place to find solitude in nature. There are over 50 different parks within Markham, including Crosby Memorial Park, Berczy Park and German Mills Settlers Park.
3. The Golfing is Top Notch
If you love to golf, you'll really love living in Markham. There are 9 different golf courses there (4 private, 5 public), so you will be spoiled for choice. One of the most popular golf courses open to the public is Angus Glen Golf Club. It's known for having been a host to many PGA tour events.
You can also check out Markham Green Golf Club and the Remington Parkview Golf Club. Either way, you'll find some great places to work on your swing and play a few holes.
4. The Chinese Food is Amazing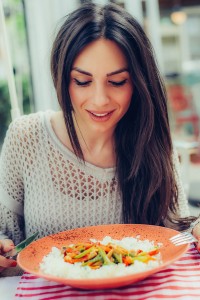 This is one of the best areas of Toronto to live in if you enjoy Chinese cuisine. Check out the unpretentious Wonton Hut in Markham Town Square, a mom and pop restaurant that specializes in classic wonton noodle soup. The chef uses shrimp shells, eggs and ground sun-dried flounder to create a delicious broth. Another local favourite is Casa Victoria, known for mouthwatering set menus of Cantonese dim sum featuring dishes such as wok-fried lobster with a coating of salted duck egg yolk.
5. You Can Explore a Historic Neighbourhood
Unionville is one of the oldest areas of Markham – dating back over 200 years. The original storefronts of this charming neighbourhood have been restored as restaurants, boutiques and galleries. Also, Markham Village is another interesting historic area of the city where you can see many fascinating old buildings.
Plus, every year at the end of September the city celebrates Doors Open Markham. This is a community event where buildings and places of interest that are not generally open to the public are free to visit.
To learn more about our properties in Markham, click here.
Latest posts by delsuitesadmin
(see all)