With the sub-zero temperatures in the Greater Toronto Area, now's the time to enjoy the snowy weather by taking part in some of Canada's favourite pastimes. In fact, Mississauga, a suburban city situated west of downtown Toronto offers plenty to see and do during this time of year. From ice skating and hockey to skiing and snowshoeing, exceptional outdoor recreational activities are conveniently located within a short distance of the City's centre and DelSuites apartments for rent mississauga.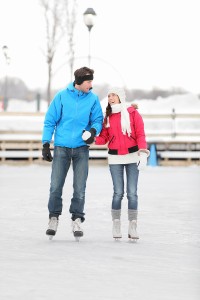 Exploring the scenic natural surroundings is an essential part of life in Mississauga. In winter, when the City's trail system is blanketed in snow, cross-country skiing and snow shoeing are must-try activities that over a picturesque view of the city.
Outdoor public ice rinks are also a wonderful way to enjoy the outdoors during the colder weather season. In fact, Mississauga's prime outdoor skating venue is at Celebration Square(steps from City Hall) offers open skate times along with rentals throughout the winter season. But if you're more interested in staying warm, Mississauga's indoor ice rinks are conveniently located throughout this suburban community.
While hockey fans are thrilled to see that their Toronto Maple Leafs are back in action, the Air Canada Centre isn't the only place you can catch game time. In Mississauga, the Steelheads regularly take to the ice at the Hershey Centre and when the puck drops, the speed of the game definitely keeps the on-ice action interesting. As an Ontario Hockey League (OHL) team, the Steelhead's features a talented roster of up-and-comers, offering fans the opportunity to experience the excitement of the game.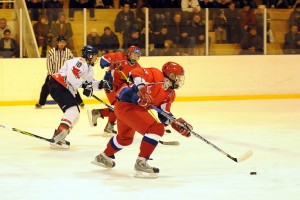 Along with being home to the Steelheads hockey club, the Hershey Centre includes SportZone, a public recreation facility that includes indoor soccer, flag football and dodge ball leagues as well as dance and other fitness programs for all ages. It's also the venue of choice for a wide range of entertainers from pop and classical musicians to comedic performers and children's entertainers.
Whether you're visiting Mississauga for an extending stay with DelSuites furnished apartments in Mississauga, even during the colder weather season, there's plenty of excitement. And while it's wonderful to settle in to comfort and warmth during this time of year, by exploring all the city has to offer, you'll find your return home that much sweeter.

Latest posts by delsuites (see all)