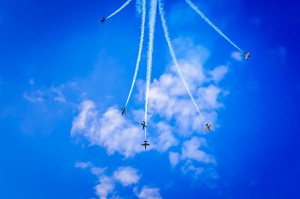 Whether you're staying at home in your furnished apartment in one of our many locations, Labour Day Toronto beckons a few special events. Here are our top five picks to explore the city before the school year kicks off.
The Canadian International Air Show
If you can't beat the noise of the planes, join 'em at the Ex, the annual labour day tradition that signals the end of the summer season. Not too far from our downtown properties, this is a great excuse for a picnic and to make the most of the summer sun. Don't miss the Spitfire planes which will pay tribute to the 75th Anniversary of the Battle of Britain.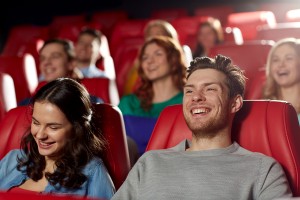 Andy Warhol Revisited
This tribute to the iconic artist of over 120 prints is on display at the pop-up Revolver Gallery at Bay and Bloor. The exhibition ends on December 31 but the long weekend is ideal to wander the gallery and stroll through Yorkville afterwards.
Frida Kahlo: Through the Lens of Nickolas Muray
This exhibit at the lesser-known Textile Museum (near the AGO) showcases the 50 photographic portraits of the famous Mexican artist. The photographs were taken by her friend, photographer Nickolas Muray, and showcases her eclectic and colourful wardrobe. If you're a fan of the artist or fashion, this will be a fun way to spend the afternoon and in exploring the Dundas and Queen West neighbourhood.
Art Fest
Discover the different exhibitors showcasing art, jewellery and more; another way to explore the Historic Distillery District. Fun for the whole family, there's a free art workshop for the kids and musical performances as well.
What are your plans for Labour Day Toronto this year? Whether you're at a park or running errands like finding new decor for your place, have a lovely long weekend!
Latest posts by delsuitesadmin (see all)