An East Coast USA vacation is a classic getaway. After all, this region has everything you could want from a fun break: beautiful beaches, cities packed with culture, quiet pockets of nature and stunning views of the ocean.
When it comes to planning the best East Coast vacations (or even an East Coast road trip), there are a lot of great destinations to choose from. From the gorgeous forests of upstate New York to the famous amusement parks of Florida, you can keep coming back to the East Coast again and again.
The Best Places to Visit on the East Coast
If you are looking for some East Coast vacation ideas, (whether for
Spring Break or an autumn getaway) these are some of the hottest spots on this side of the country.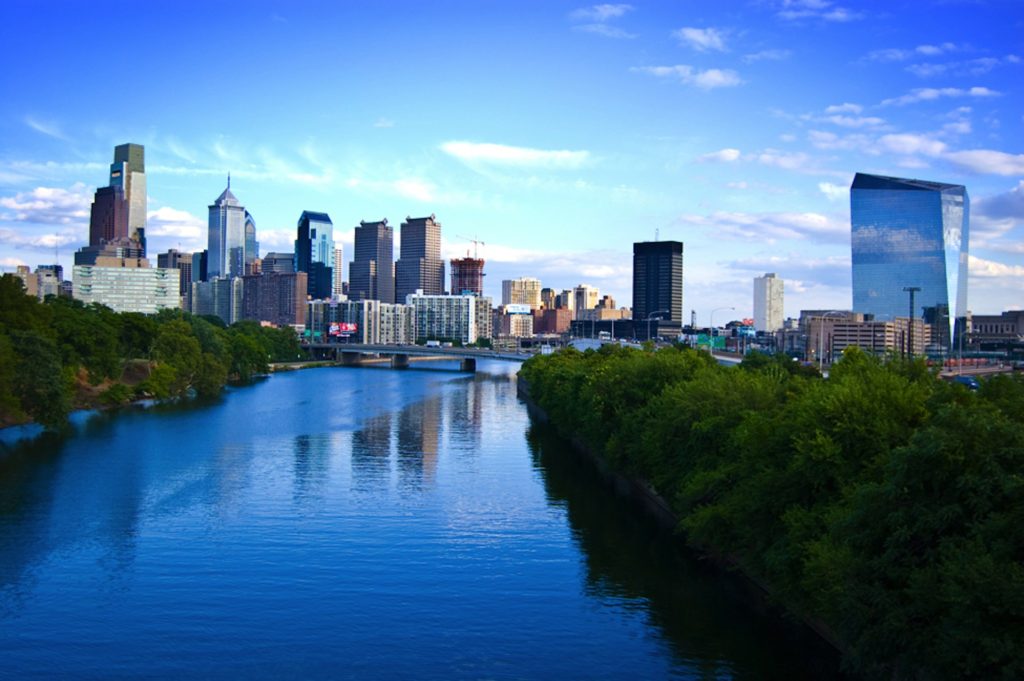 Philadelphia, Pennsylvania
Historic Philadelphia is the birthplace of America and a fantastic place for an East Coast trip. It's very popular with families, but it could also be a wonderful romantic trip or a solo adventure. The city is very walkable and there are countless museums and historic sites to check out. You can taste the delicious food at the Reading Terminal Market, revisit history at the Betsy Ross House and go for a jog up the "Rocky" steps by the
Philadelphia Art Museum. Of course, don't forget to try a big juicy and irresistible Philly cheese steak as well!
It's no wonder this city draws so many visitors for East Coast vacations.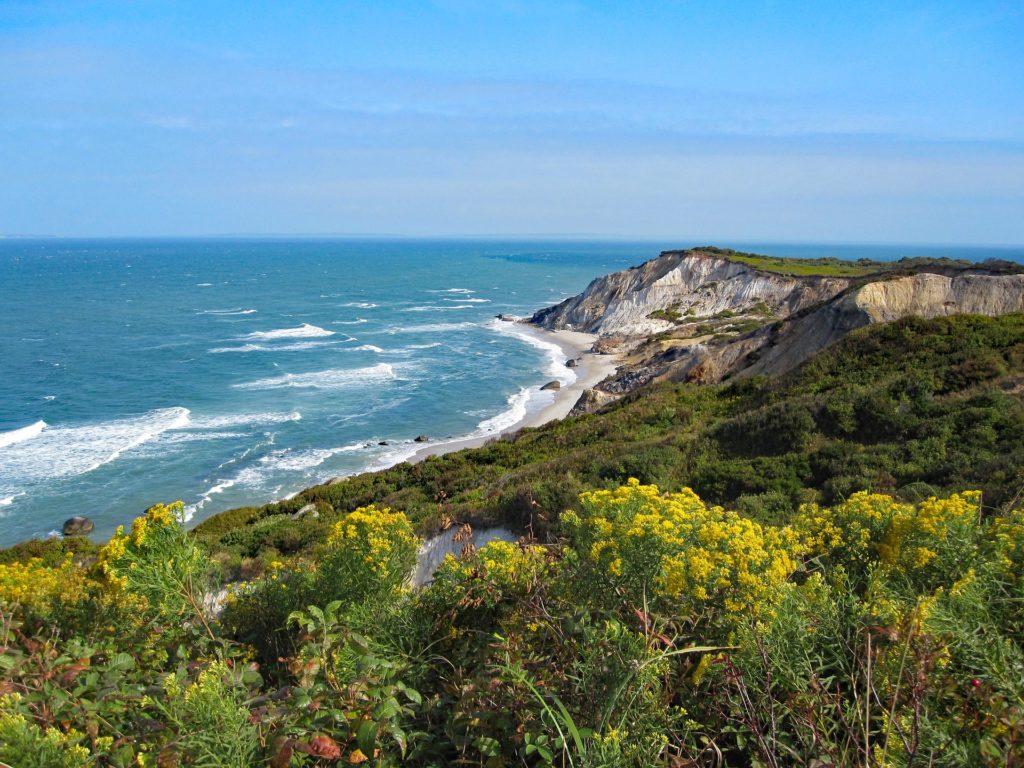 Martha's Vineyard, Massachusets
This pretty island is a dreamy getaway, accessible from Cape Cod via a ferry. You'll fall in love with the charming beaches, quaint lighthouses, gingerbread cottages and sweet hotels. Also, if you love hiking this is a great place for you. There are several stunning national parks where you can explore the great outdoors, including Aquinnah Cliffs and South Beach State Park. It's one of the most popular East Coast attractions for celebrities, so keep your eyes peeled and you might spot some famous visitors.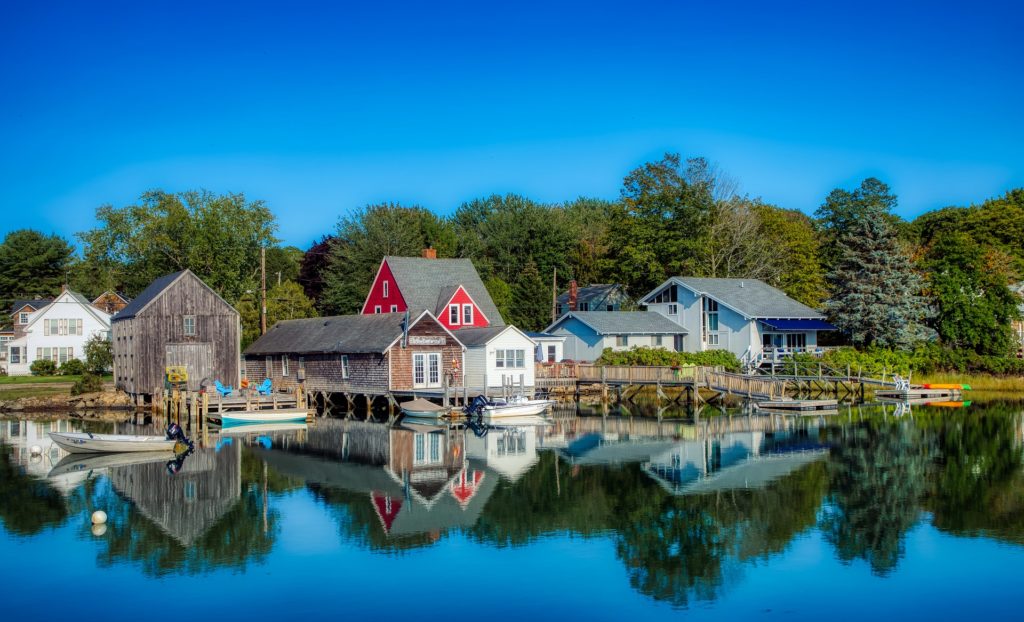 Kennebunkport, Maine
This lovely and quaint Maine village is filled with chic boutiques, friendly coffee shops and quirky antique shops. The rocky coastline is ideal for capturing those iconic seaside photos, with a scenic lighthouse in the background. There's plenty to keep you busy here, from kayak tours of Mousam River Estuary to lobstering and much more. At the end of the day, you can relax with a few local brews at the
Kennebunkport Brewing Company while you admire the views.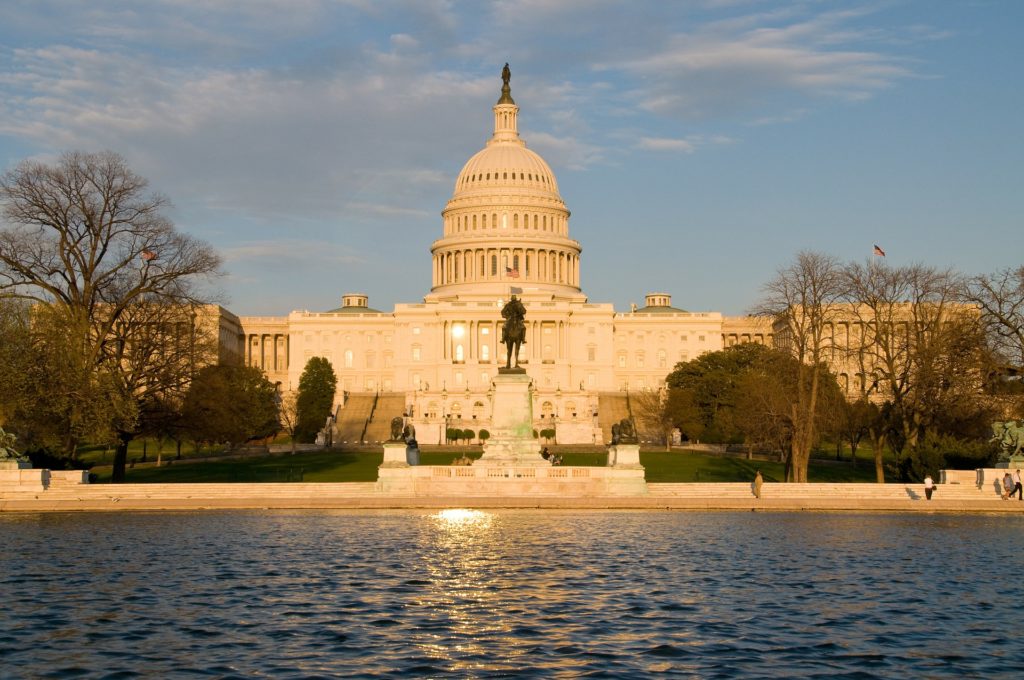 Washington, D.C.
There's so much to see and do in Washington! If you are a history buff or an art nerd, you'll love the world-class collection of Smithsonian museums – all of which are free. You can also go for a walk along the National Mall, a stunning space lined with iconic landmarks such as the Vietnam Veterans Memorial, the Lincoln Memorial and the Washington Monument. Take a tour of the White House and the Library of Congress, then stroll through the hip streets of Georgetown and enjoy a meal at one of the restaurants that overlook the water.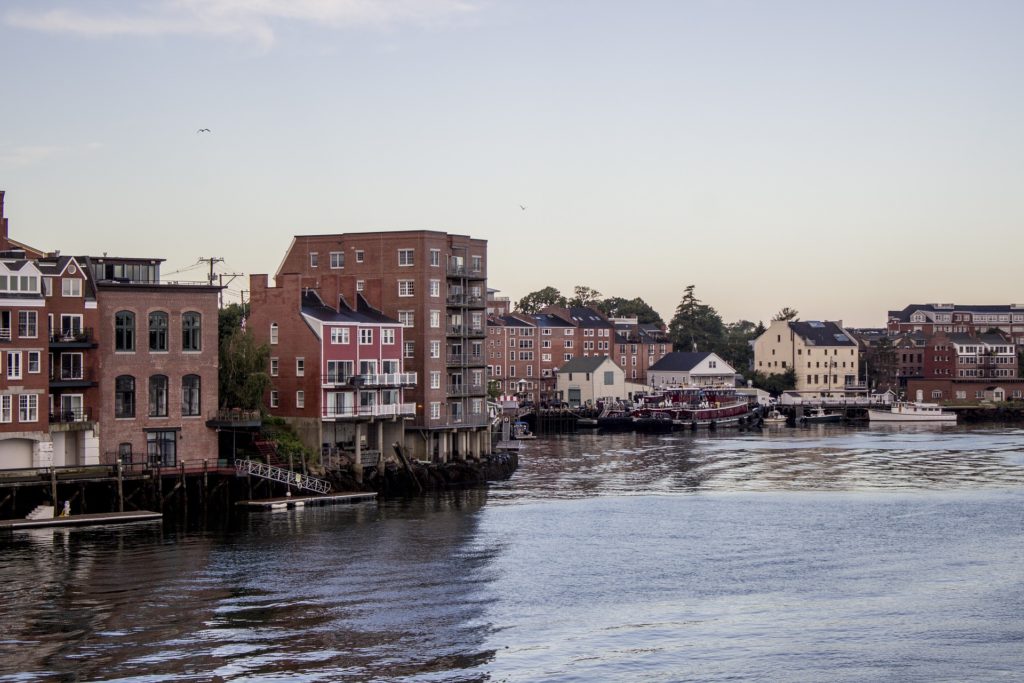 Portsmouth, New Hampshire
If you're looking for the quintessential charming New England town, Portsmouth is a pretty great example. It's just an hour north of Boston but it has a completely different vibe. One of the oldest cities in the USA, it was settled in 1623. This peaceful historic town has excellent museums (such as the USS Albacore Museum) and a lot of stories to tell. Check out the Strawberry Banke Museum, an outdoor exhibition that will show you what life was like when this community was originally settled. Or, you can take a walk along the Portsmouth Harbor Trail, which showcases 70 landmarks and is lined with excellent restaurants, cute artisan boutiques and lovely sidewalk shops.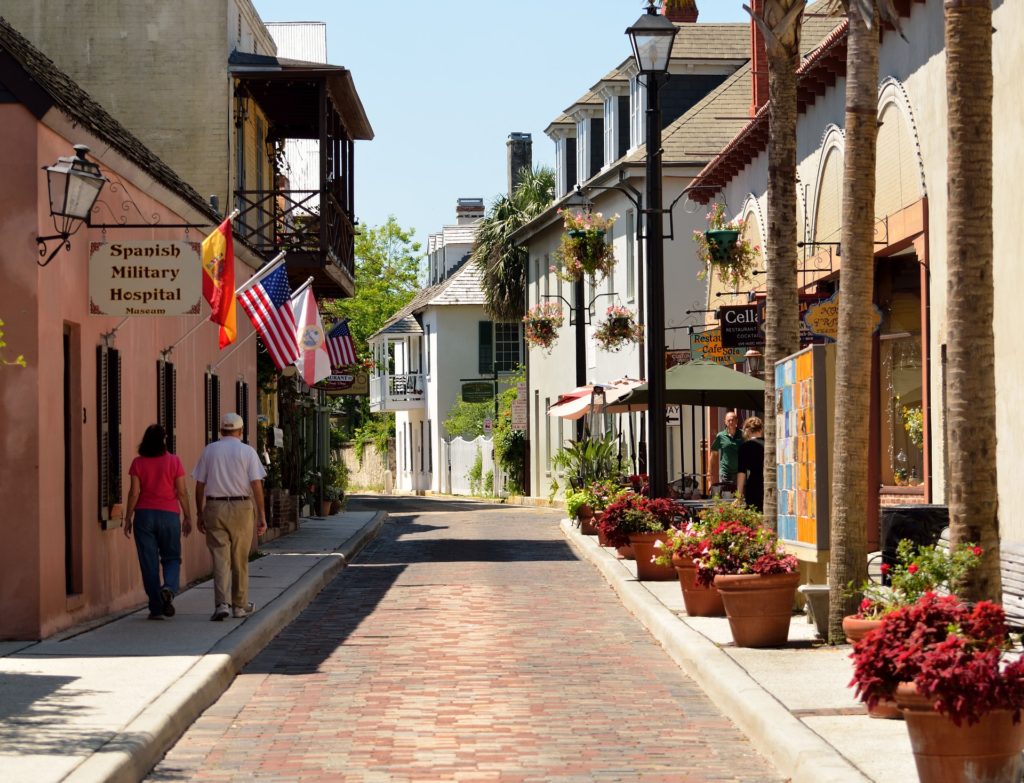 St. Augustine, Florida
St. Augustine is very special – it's the oldest continuously occupied European settlement in North America. This gives it a completely different feel than most Florida destinations. Founded by Spanish colonialists in 1565, it has more of an Old World ambiance and feels more like Spain than Florida. You can take a stroll through the cobbled streets and admire the 1672 Castillo de San Marcos. Plus, the Plaza de la Constitución is pretty impressive and the city is filled with beautiful Spanish-style architecture. If you venture only minutes away, St. Augustine has more than 40 miles of stunning beaches.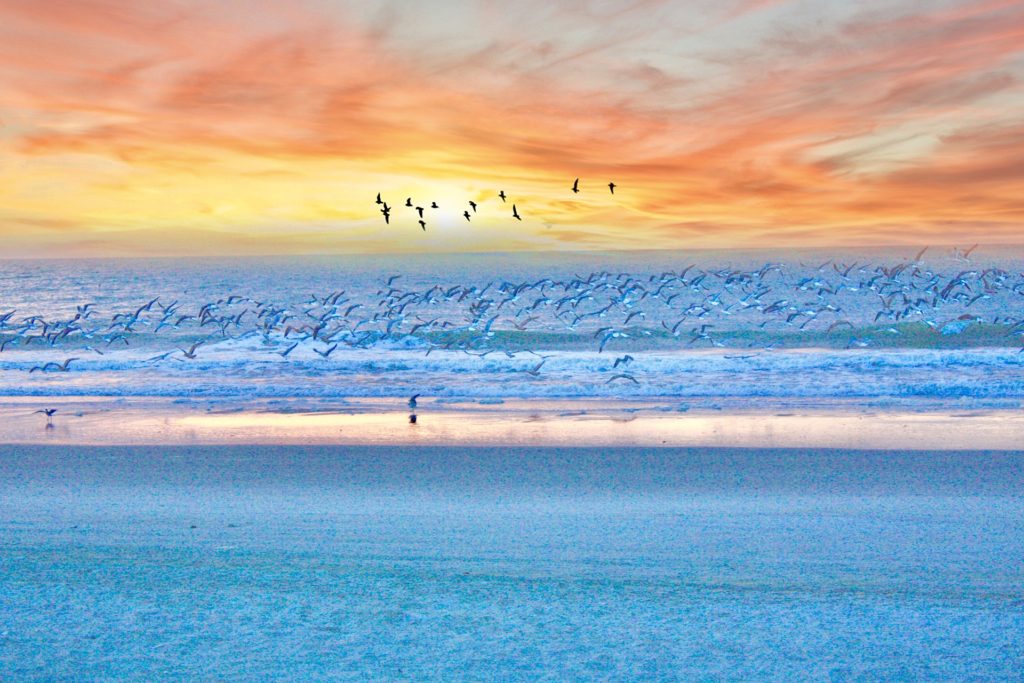 Myrtle Beach, South Carolina
If you're looking to relax on a beach or take the family somewhere chilled out, Myrtle Beach is a delight. Along the beachfront you'll find an array of attractions, including live entertainment, multiple amusement parks and great restaurants. Every night during the summer there will be live entertainment on the oceanfront boulevard, including stilt walkers, jugglers and bagpipers. There's even a weekly firework display – making the nights very magical indeed. It's no wonder this is one of the most popular East Coast vacation spots.
These are just a few of the best places to visit on the East Coast. What are your favorite places for East Coast vacations? Share them with us in the comments!

Latest posts by delsuites
(see all)