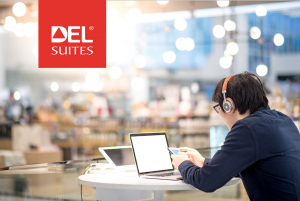 Cue the rise of digital nomads, a freelancer, employee or business owner who uses technology to be able to travel the world while getting work done. A digital nomad could have a number of careers, including freelance writer, translator, software designer, blogger, programmer, website builder, graphic designer – or perhaps a combination of these. They could also run their own business – there are a number of businesses that can be built online that do not require their owners to be based in any location.
When digital nomads book accommodation on their travels around the world, they are not looking for the same things that typical travellers seek. Vacationers look for comfort and entertainment – they are mostly concerned with the quality of the swimming pool and whether they can order a cocktail from their sunlounger. Digital nomads, although they will certainly have time to relax and enjoy while they are in a destination, may be more concerned about whether or not the WiFi will be fast.
Why Digital Nomads Love Furnished Apartments
When it comes down to it, one of the very best accommodation style for digital nomads are furnished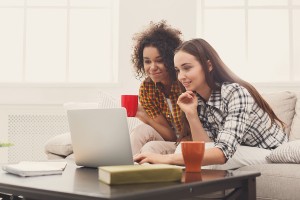 apartments. Here's why:
These apartments can be booked for a longer term stay, for a few months or longer. This works well for digital nomads, as they often tend to travel more slowly and stay in one place longer than those on vacation.
However, rather than typical apartments there is no need to sign a minimum 1 year lease having to make a big commitment – which is ideal for a nomadic lifestyle.
Furnished apartments often have a separate living space to the bedroom, so that digital nomads don't have to try to be productive while sitting up in bed. Some furnished apartments even have a desk or workspace area!
The apartments are equipped with high speed internet, which is essential for getting work completed online.
The kitchen allows the digital nomad to cook for themselves, so that they don't have to eat in a restaurant for every meal.
A well-located furnished apartment means that the digital nomad traveler will be in an advantageous location, close to lots of amenities and the top attractions in the destination as well.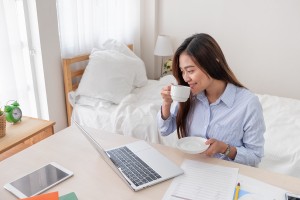 Most importantly, a furnished apartment feels more like home. It doesn't have the impersonal feeling that a hotel room can have. This is important, because the digital nomad lifestyle isn't the same as a travel lifestyle. It's more like living on the road than traveling, so digital nomads tend to really appreciate the little things that make them feel comfortable and at home in their accommodations.
To learn more about the furnished apartments we have to offer, please contact us today.
Latest posts by delsuitesadmin
(see all)