As he embarked on a major home renovation project, Mr. Taub thought booking an extended hotel stay was the only way to bypass the dust and dirt. But when a friend suggested he consider a furnished rental in one of Delsuites buildings, Taub was thankful he had another option.
With the professional assistance of Delsuites' on-call manager, Taub was able to quickly book a suite and effortlessly relocate his family away from the mayhem.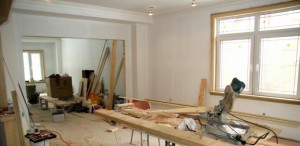 With summer around the corner, you may be ramping up for your own home renovation.
But let's face it living in the middle of a construction site is no one's idea of a good time.
While you probably can't book a vacation until the dust settles, living offsite may even help you reinstate a semblance of order into your every day.
Believe it or not, while your home may be in a state of chaos, living away from it doesn't have to be, according to Taub, "staying with Delsuites allowed us to be self-sufficient."
Beyond the functionality of a fully-equipped kitchen and well-appointed living room, each suite also offers the simple yet practical comforts such as coffee makers, dinnerware and linens that make it seem less like temporary accommodations and more like a place you can call home.
Even if you're not planning home renovations this summer, your family may be making a move to a larger (or smaller) dwelling. As every homeowner knows, between buying and selling, there are bound to be delays which may temporarily leave you without a place to live.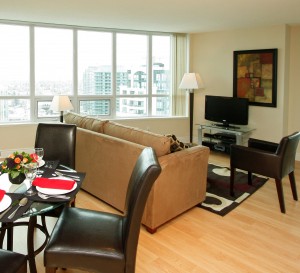 With more than 14 locations throughout the Greater Toronto Area, Delsuites provides an accessible and affordable alternative that will fit into your budget.
"We have apartment living," explains Taub, "for the price of a hotel stay."
Let's face it whether you're going through a home renovation or uprooting your family, you're bound have unexpected expenses, but where you live in between doesn't have to be one of them.
In fact, at Delsuites extending your stay will actually cost you less; proving that it`s possible to find a comfortable and affordable alternative to your home sweet home.
For more information on finding a hotel alternative when in between homes, visit www.delsuites.com

Latest posts by delsuites (see all)