There are a lot of reasons to love the Toronto suburb of Scarborough, from it's beautiful green spaces to its excellent shopping to its diverse population and vibrant art and culture scene.
But one of the best things about living in Scarborough?
The food!
In this part of TO, you'll find a dizzying selection of delicious grub down every street. Plus, many of these options are very affordable, which is handy when your appetite is big but your budget is small.
Here are a few of the best cheap eats in Scarborough. (Warning, reading this may cause drooling.)
Mona's Roti is owned by the Khan family and Mona herself has been proudly serving up some of the best roti in Toronto for decades. She runs the place with the help of her daughters, Melissa and Reesa. The dishes are wonderfully affordable and deeply satisfying – such as Dhal Puri stuffed with split peas or a veggie roti with spinach, pumpkin, chickpeas and juicy curry mango. Don't miss the oxtail stew – only available Thursday through Saturday and fall-off-the-bone-good.
Johnny's has been serving up classic charbroiled burgers for 50 years – so you know you can't go wrong. They are simple, juicy and delicious – and they only cost $3.30. You can pair that with a milkshake for another three bucks, or make it a double for only $1.65. You can't go wrong!
Plus, there's the fries – which were once praised for their crispness by Scarborough famous native Mike Myers. It's a Scarborough institution – so it's certainly worth giving it a try the next time your hamburger cravings strike.
At this Scarborough Caribbean bistro you can try a fusion cuisine that you might never have thought of – jerk shawarma. The juicy jerk-marinated meat turns slowly on a spit, Middle Eastern style. It is then served with spicy sauce in wraps, dinners and even on poutine. You can fill yourself up for less than $10 and you'll get addicted to the flavourful, spicy and vibrantly seasoned jerk sauce. (Try the Jerk Quarter Chicken Dinner for $8.95 with a portion of vegetables and caramelized plantains over basmati rice and beans.You won't be disappointed.)
There's nothing quite like a Samosa. The deep fried pastry, the rich, curried filling, the satisfying flavor. These mouth-watering, crispy vegetarian samosas are irresistible – and they are only $1 for 5 of them. Talk about cheap eats! This might be one of the best cheap eats in Scarborough – so be sure to give them a try. The menu also has other wonderful South Indian specials, such as Vegetable Thali, Meat Thali, Egg Masala Dosa and more. It's a great place to have a quick snack, or to share a bunch of different dishes with a group of friends.
This takeout spot has been serving up some of the city's best Sri Lankan food for over 25 years. A wonderfully filling and affordable dish is the Lamprais for $8.45, which includes five different curries, dried eggs and eggplant pickle – all wrapped in a banana leaf. It's a steaming, aromatic package with enough food inside to feed several people. The Kothu Roti is also divine – make with a vibrant blend of spices along with veggies, curry and egg. (Not to mention the butter naan which is baked in the traditional charcoal tandoor oven.)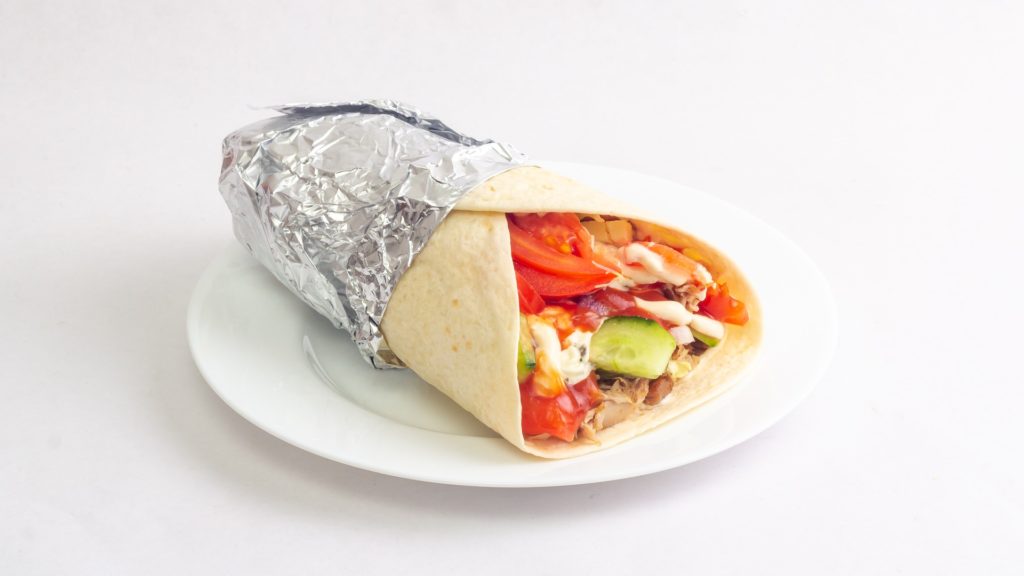 Hidden in a humble strip mall in Scarborough, this popular eatery still boasts a steady line throughout the day. That's because the big juicy shawarma they serve has quite a reputation. All the dishes are made from scratch in-house, without any preservatives – so it's fresh and juicy. They even make their own falafel in house, grinding and soaking their own chickpeas. The flavorful, perfectly cooked meat (beef or chicken) is served with all the fixin's – including pickled turnip, lettuce and the unforgettable garlic sauce. It's cash only, so make sure you have enough in your wallet before you join the line.
Sometimes, you simply crave the warm, rich, satisfying broth of a steaming bowl of Vietnamese Pho. Pho Metro is a very affordable and delicious place to dine on vermicelli, pho and other hearty and satisfying Vietnamese dishes. The meals here are very affordable and will fill you up. For example, Vermicelli with grilled chicken and a spring roll is $10.45 and comes with a heaping serving of carrot, cucumber, herbs and bean sprouts. Plus, there are plenty of great lunch specials offering excellent value.
These are just a few of the wonderful cheap eats in Scarborough to enjoy. Hungry yet? Check out our short term fully furnished rentals in Scarborough so you can be close to all of this delicious food.

Latest posts by delsuites
(see all)