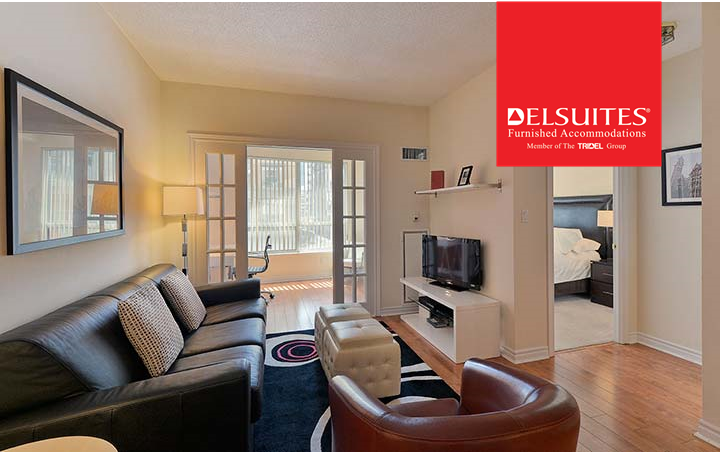 We are proud to offer Qwest furnished rentals Toronto that is located right in the heart of downtown. There has recently been renovations in the building along side with improvements in our suites. Both have been transformed into a modern, comfortable and stylish place to stay.
Qwest Furnished Rentals Toronto Renovations – Major Changes
We have gone through a series of renovations over the years and recently in order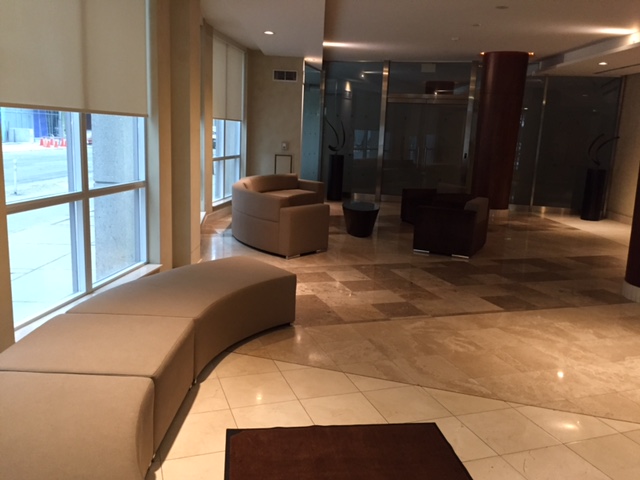 to improve and make them more comfortable for our guests. We have removed the wallpaper and painting, installed new hardwood floors from carpeting, added most recently installed new kitchens appliances and bathrooms.
One of the biggest changes was when we took out the carpeting and replaced it with hardwood floors, giving the living spaces a much more clean, spacious and modern feeling to them. We have also installed stainless steel appliances in the kitchen and have updated the cabinets with a coat of paint and new handles. The bathrooms are outfitted with a new vanity, countertops and a fresh coat of paint.
Our renovations have been aesthetic as well as practical and we have decorated with several beautiful examples of local Toronto themed art. The choice of artwork gives each suite a cozy and elegant feeling and makes it feel more like home.
Elegant Colour Scheme
The colour scheme chosen is grey and black, a dramatic a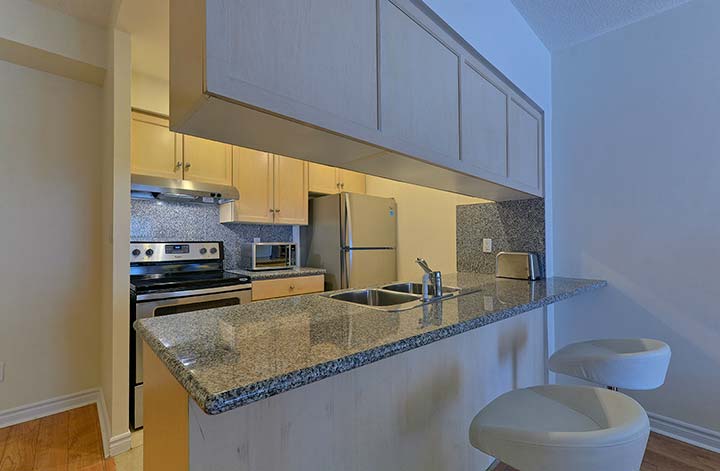 nd rich choice which will be timeless. We chose each element of the décor perfectly, so that together it would create an overall atmosphere of stylish elegance. The new look of the building has a modern simplicity and will add a lot of value to the property. The stylish décor gives each of the suites a relaxing feeling, so that you can feel peaceful and calm during your stay – whether you are visiting the Toronto area for business or pleasure.
Qwest Offers Better Alternative to Hotels
Compared to staying at a pricey hotel, staying in an furnished suite at the Qwest building offers a lot of advantages. You will have a living and dining area, kitchen and separate bedroom so that you don't feel cramped into a small hotel room. All suites feature in suite laundry and built in closets that allow for more space in the bedro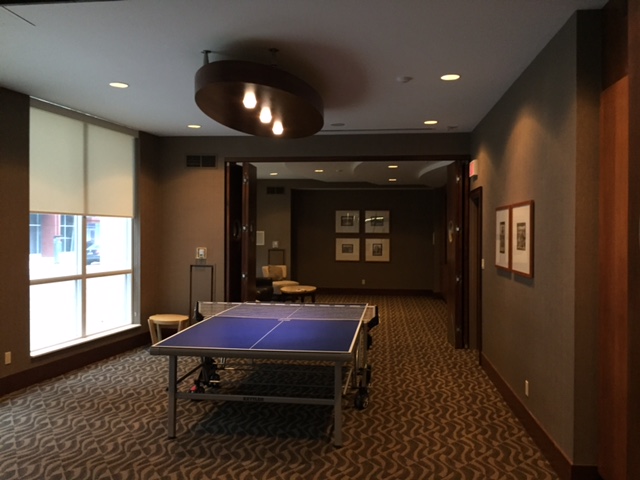 om. Flat screen televisions with premium cable programming, integrated iPod/alarm clocks and hi-speed wireless internet ensure you are entertained and stay connected during your visit to Toronto. Qwest also features a modern gym that is accessible 24 hours.
Each of the one and two bedroom qwest furnished rentals Toronto suites has a fully equipped kitchen, so you will be able to enjoy the freedom and convenience of self-catering during your stay. Many of our suites offer a separate work space so that when you are travelling for work you will be able to get caught up on business in comfort.
We are proud of the renovations and are happy to offer a stylish and well equipped place to stay during your visit to Toronto. To see photos of our renovations or learn more about the suites, you can feel free to visit our website at any time.
Latest posts by delsuitesadmin
(see all)