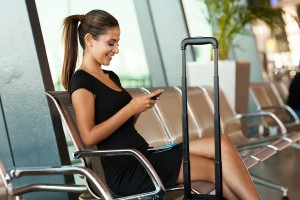 A smartphone can be your most convenient tool and resource, especially when you travel. Here are a few of our favourite travel apps to save you time, money, and frustration when you're on the road.
Whats App Text anyone anywhere without having to pay for those pricey SMS charges. It works across different smartphones, and users can create groups, and send each other unlimited images, video and audio media messages.
Hotel Tonight
If you're booking a last minute trip, Hotel Tonight compiles hotel rooms that are available that day, starting at noon. Not only can you get a room at a curated hotel for less but the new "Look Ahead" feature shows availability for the week ahead in select cities. Those cities are: NYC, Las Vegas, Los Angeles, Miami, Washington, DC, Chicago, San Francisco, San Diego, and Dallas.
Airbnb This popular home-stay travel apps enables you to save money on pricey hotels and stay in local neighbourhoods. Of course, if you are in Toronto for a longer stay, book our short term rentals Toronto, suites, or corporate housing. Our guest services department can also give you local tips.
Icoon Picture Dictionary  Sometimes, a picture is worth a thousand words. (Especially when you don't speak the language!) Icoon's Picture Dictionary takes all of the fuss out of trying to explain your message by categorizing pictures in sections such as body parts, foods, lodging, and more.
Maps.Me Search detailed maps from all over the world offline (translation: no roaming fees from other Map apps like Google Maps). Auto suggestions around your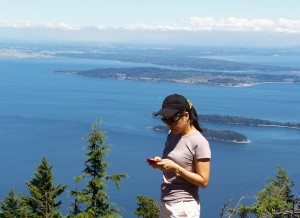 location and a bookmark feature for your highlighted places makes this a must-download.
Hop Stop This all-in-one app lets you get door-to-door transit, walking, biking, and taxi directions in over 300 cities worldwide. Some of its features enable you to find nearby subway stations and bus stops, estimate travel time and cost for a taxi, and find wheelchair accessible and stroller friendly routes.
VSCO An acronym for Visual Supply Co., this photography app has several filters which will make those scenic snaps more visually appealing and up amplify your instagram game.
XE Currency This currency converter makes it easy for you to figure out how much something costs immediately. It may come in handy when you're negotiating with taxi drivers.
Curb (formerly Taxi Magic) Speaking of taxis, Curb is a good alternative to Uber if a car isn't available or you don't want to pay the Uber price. The app estimates the cost of your trip and you can pay from your phone. You can book a nearby taxi or schedule a ride for later. It is available in 45 American cities.
Tell us: What are your favourite travel apps?

Latest posts by delsuites
(see all)