Family vacations can be a wonderful opportunity for adventure, for your children; for you and your partner, not so much. As parents you want your children to experience new cultures by traveling to different destinations. But with all the vacation planning, you and your partner will probably find yourselves exhausted before your travels have even begun.
While you can't control everything that happens on your trip, by booking a short term rental in Toronto at one of DelSuites 14 locations, you can guarantee your family's accommodations are a safe, secure and relaxing place to return.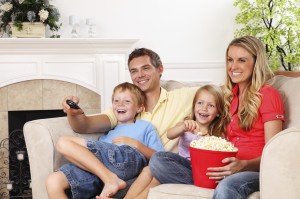 At DelSuites, traveling families can enjoy hotel-style amenities including fitness centres and pools, balanced with the creative comforts of home including fully-stocked kitchens, multiple bedrooms and bathrooms. After a day of adventure exploring a new city, any parent can agree that maintaining at least a few of your child's usual routines may be tiresome. Although dinner's out is an essential part of the travel experience, sometimes what you really want is a home cooked meal.  Having access to a well-stocked kitchen encourages a quick grocery run and makes pulling it all together virtually effortless.
While older children may enjoy the pool, games room and fitness centre at some of our locations, the expertly designed living rooms offer plenty of spots to curl up for quite bedtime story with your little one or a family movie night with the whole clan. With two and three bedroom suites available, parents and children have a little extra space, which is essential to allow everyone the chance to relax and unwind.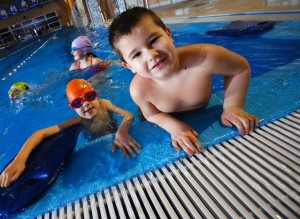 But beyond the spacious and modern furnished apartments in Toronto that have become synonymous among guests' at DelSuites, families can also request baby and kid friendly essentials that makes traveling with kids so much lighter. With a quick call to Guest Services, you can obtain what your child needs to make their stay (and your travels) that much more comfortable. For air traveling families, who require airport car service, children's car seats are also available upon request.
Even though you've planned a family vacation in Toronto, just because you're traveling with your brood, doesn't mean that you can't enjoy a day or night on your own. Through DelSuites Guest Services department, parents are able to access babysitting services, which offer you and your partner the opportunity to spend a little kid free time. All locations including the Icon building located at 270 Wellington Street West, Toronto ON, M5V 3P5 provides these services to suit all family Travel in Toronto.
Whether you're enjoying a romantic dinner for two, a relaxing day at the spa or simply get in a little extra time as a couple time, you can be sure you're children are having fun too. As an added family bonus, children of all ages will receive a complimentary Kids Care gift upon arrival.
When it comes to traveling with your family, it's often the little things that mean the most. Whether you're exploring the city or sitting down to a relaxing family dinner, you'll find that having a comfortable stay, not only means you'll enjoy this vacation but you'll be planning your next before this adventure is through.

Latest posts by delsuites (see all)