As Canada's largest financial center and a population of 2.7 million (and 6 million in the Greater Toronto Area/GTA), Toronto is a vibrant city in which to work and live. This can be illustrated by the number of short term rentals DelSuites has, across the GTA, now currently ranked number one by TripAdvisor in specialty lodging in Toronto and fifth consecutive winner of the Consumer's Choice Awards in the Furnished Condo Rental category. We have touched upon the quirks of living in the city but here are a few things you should know about working in Toronto.
1. Industries – Working in Toronto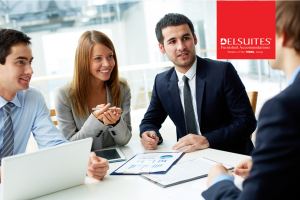 The main industries in Toronto are finance, technology, and construction. It is home to the Toronto Stock Exchange (TSE) and to the third largest concentration of private IT companies after San Francisco and New York. Due to the 2015 Pan Am Games, construction has boomed in the metropolis for building of facilities and condominiums. According to a report in the Toronto Star, the surge in new jobs has been in health care, education, public administration, trades, finance, real estate, insurance, professional services, scientific and technical services, transportation and warehousing, accommodation and food services, and information, culture and recreation.
2. Education
According to the World Atlas (2014), Canada is the most educated nation in the world. 51% of the population has tertiary education and most jobs require a post-secondary diploma or degree. Toronto has one of the most prestigious universities in the world, University in Toronto. However, education with co-operative education or practical work-terms are gaining in popularity and success to working in the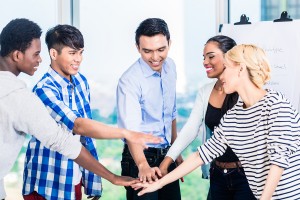 city. Examples include: George Brown College (known for hospitality and culinary arts); Ryerson (known for its media and journalism program); Humber College (known for its Public Relations program) and Sheridan College (known for its animation arts program).
3. Unemployment Rates
As of December, 2014 the unemployment rate is 7.2 percent, according to Statistics Canada. The labour market is very competitive and should you move to the city, it is important to make sure you have savings in case your job hunt takes longer than usual (on average four to five months).
4. A Shift from Full-Time to Part-Time
As part of shifts in the economy, employers are increasingly hiring workers on a part-time or contract basis, according to this report in the Toronto Star.  This helps employers budgets by not paying for extensive benefits or pensions. As a result, many wo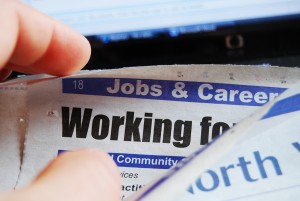 rkers in Toronto have more than one job or are becoming entrepreneurs.
5. Networking
In an urban center like Toronto, where 40% of Canada's jobs are situated, getting a job here is more about who you know rather than what you know with the competition of skills and education among its workforce. Networking is key, especially at trade conferences in your industry as well as informal meetups according to interest. LinkedIn and social media are also key tools for employers to find you.
To help you with your job search working in Toronto, do check out this section of job boards on the city of Toronto's website in its Employment and Social Services category.

Latest posts by delsuites (see all)