Toronto is a great hub to our neighbour to the south but sometimes the more popular cities are just too…popular or expensive. While you're in Toronto for a short or long term stay, we found these cities to visit in the USA that are quick jaunts which are alternative destinations to the more celebrated cities you may know and love.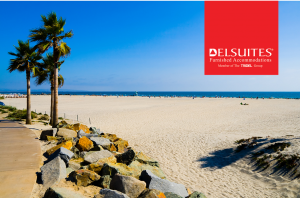 1. If you like San Francisco, try San Diego You can still leave your heart in San Francisco but if you want a change of pace, go south of Los Angeles to San Diego. There's tons of surf, sunshine, and fish tacos; the ideal combination for an idyllic getaway. As a stopover it's much closer to cruise port destinations like Mexico. Plus, there's over 90 craft breweries in the city. If you're with the family, there's plenty to such as exploring Legoland, the San Diego Zoo Safari Park, and whale watching (over 20,000 whales migrate here from December to April.)
2. If you like Nashville, try Savannah  though Tennessee is experiencing a
resurgence beyond Music City (we even named it one of our top destinations for 2015). Home to the Savannah College of Art and Design (SCAD), the city is full of design shops and good eats, just like Nashville. Affordable hotel and flight packages are also in reach so you can stroll amongst the oak trees and fountains, the ideal weekend getaway that may not be as busy as Nashville.
3. If you like New York City, try New Orleans We'll admit that there really is no place like NYC in the United States but as an alternate destination full of great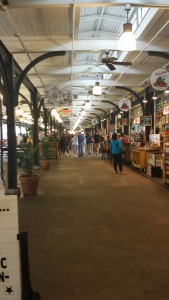 food, lively entertainment, great shops, and strong cocktails, New Orleans is a great second choice. Likely, it may be friendlier on your wallet and an opportunity to continue to support its residents 11 years after the devastation of Hurricane Katrina. Check out its food and drink festivals like the French Quarter Festival in April; the New Orleans Wine and Food Festival, May 20-23; the Oyster festival on May 30, and the boozy Tales of the Cocktail festival in July, which attracts the nation's best bartenders.
4. If you like Austin, try Oklahoma City Twenty years ago, the only thing Oklahoma City was known for was its downtown bombings. Now, it's on the verge of attracting a similar young and vibrant demographic to Austin or Portland (Oregon). Artistic types will love the Paseo Arts and DeadCenter film festival in May and June, respectively, without the big crowds and high prices of Austin's South by Southwest (SXSW) festival phenomenon. In late May, don't miss out on the H&8th night festival, where live music and food trucks merge together for one night. And if you think you're missing out on that famous Texan BBQ, chow down on Backdoor BBQ's "Beastwich," for fare compare. An hour drive from OKC is the BBQ 'N Blues festival in Cushing, not something that would be unlikely in Austin. OKC may be the weekend escape you're looking for this summer that's a bit closer to your home away from home in Toronto.
5. If you like Portland, try Detroit Though Portland, Oregon easily wins our hearts for its enviable food and beer scene (and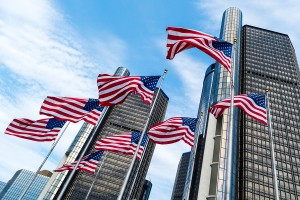 multitude of food trucks); easy navigation, and quirky characters, Detroit can offer the same experience without the plane ticket if you're staying with us for a short or long term stay in Toronto. It has a thriving microbrewery scene; an art scene and many abandoned buildings that are great for photographers; and quaint neighbourhoods like Corktown, home to boutique hotels like Honor & Folly. Give it a try. You might be surprised!
What's your favourite under-the-radar cities to visit in the USA? Where would you like to travel to in the United States this summer?
Latest posts by delsuitesadmin
(see all)