Whether you're traveling for work or leisure, sometimes you could use a touch of home. Even if you're not staying at a hotel, no matter how finely appointed your short-term rental is in downtown toronto apartments,  it's the personal touches that turn a house into a home aren't a part of the design. But while renting means that you can't paint the walls your favourite shade of purple, here are five simple (and practically instant) solutions for adding a little character into virtually any living space.
Design A Photo Gallery
While short or long term residential living means you probably don't have your children, partner or pet waiting for you at the end of the day, that doesn't mean they can't greet you when you walk through the door. By using your favourite photos, you can create an instant gallery as a focal point in your living room, along a hallway or at the front entrance.  Although a collection of inexpensive frames work well for a table top gallery, if you're short on surface space, consider using a collection of bright coloured peel-and-stick wall frames.
Awaken  Your Senses
You may not realize it, but familiar smells and sounds can make you feel at home in your downtown Toronto furnished rental, even when you're not. By incorporating a few scented candles into your space,  you can enjoy the aro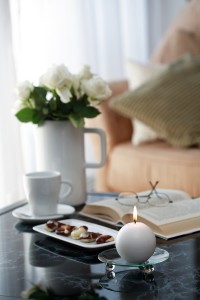 ma of freshly baked cookies without turning on the oven. For many of us, music is an integral part of our lives which means that by simply loading your iPod into one of the docking stations in your suite, you can listen to your favourite tunes, should you decide to actually bake those cookies.
Prepare to be Floored
For practical purposes, hardwood flooring adds instant appeal in rental properties but sometimes your toes need something to sink into. Whether it's a simple mat in front of the kitchen sink or a throw rug at the foot of your bed, accessorizing with small or medium-sized floor coverings in your DelSuites apartment rental space is an easy and low-cost way to add comfort.
Positive Reflection
You don't have to be an interior designer to realize that reflective surfaces will brighten a room. Whether you choose glass frames or add a mirror in your entrance, the reflective nature of these surfaces means that you'll instantly add more light to your space, which instantly makes it more inviting. Even if the main living space in your apartment isn't well illuminated, you can maximize what you do have, by adding accessories that reflect the natural light.
Relax & Recharge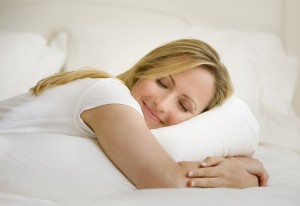 When you need to rest your weary head, there's nothing like having the comfort of your own pillow. Even better, having your own pillow-top mattress pad to cushion your whole body. Although you may not be able to travel with your own pillows and linens from home, it may be worth investing if you're going to be traveling on a frequent basis.
While the changes may be small, it's often the little things that add the most impact in your day to day. After all, no matter where you go, having a few familiar comforts of home can bring new life and energy to both you and your space.

Latest posts by delsuites (see all)