Let's be honest, you're probably have never given a second thought to how the air conditioning or heating system functions in your suite; until it doesn't. How about the carpets through-out the building; ever wonder how it stays so fresh and clean? In reality, unless the building conditions are sub-par, it's unlikely that you're taking notice of how your home away from home is maintained. But clean carpets and cool suites are all an integral part of a property manager's role.
At Markham's Circa location, Property Manager Caroline Li is responsible for ensuring that the building is always in tip-top shape. Through bilingual notices posted in central spots within the building, guests are advised of upcoming maintenance work. With spring in the air, throughout the months of April, May and June you can expect that Circa's exterior windows, parking garage and carpets will be polished, scoured and scrubbed. While you will want to keep curtains and blinds closed during the annual window cleaning in June, for the most part, you probably won't even be aware that the cleaning is happening. But whether you're renting a fully furnished apartment in Markham for yourself or the whole family, thanks to this seasonal cleaning, what you will notice is a totally refreshed environment.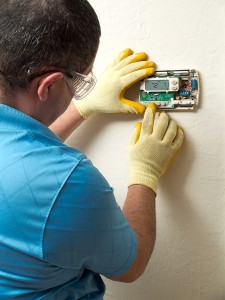 Along with seasonal cleaning, Caroline says that heating and cooling checks are conducted for each suite. According to Caroline, staff will personally contact each guest to explain what will be inspected along with providing their scheduled inspection date. It's all part of keeping your suite at a comfortable temperature while preventing system leakages and any environmental problems from occurring.
Beyond Circa's regular maintenance and repair, Caroline is also responsible for the safety of each guest. It's one of the reasons that she encourages participation in fire drills. Anyone who participates in the fire drill is expected to evacuate their suite, taking the appropriate staircase to the lobby. As an essential emergency procedure, regular fire drills not only ensure that all equipment is functioning but also that every guest knows exactly how to respond and stay safe, should a real emergency occur.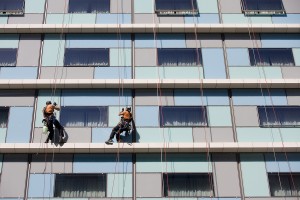 From soft, fresh carpets underfoot to a clean and shiny view, it's these small yet essential details that ensure a satisfying stay for every guest.
While you may not know how the building lobby stays so fresh or how you're able to keep your suite at exactly the right temperature, it's always nice to know that your property manager is keeping you safe and sound.

Latest posts by delsuites (see all)