When many of us think about life in the suburbs images of tranquil tree-lined streets, minivans loaded with children and a wealth of chain restaurants probably come to mind. While it's true that you'll find multiple family vehicles in the driveways, not to mention multiple East Side Mario locations (5855 Rodeo Drive and 3075 Argentia Road) you'll also find that Mississauga offers plenty of locally owned eateries and trendy shops and so much more. Think a suburban setting is ho-hum, Mississaug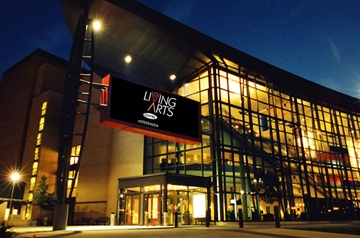 a's anything but; seriously, we're not kidding.
Beyond the sleek modern style of the fully furnished suites, you'll enjoy the amenities of a downtown lifestyle when you're living at the Grand Ovation. In fact, its central location offers guests all the perks of metropolitan living including live theatre, music, galleries and fine dining in one destination.
Celebrating its 15th Anniversary this year, Mississauga's Living Arts Centre serves as the city's central hub for arts, education and business. Housing several performance and gallery spaces, the Centre also features artist studio spaces and offers classes for all ages.  While the Centre is home to the Mississauga Symphony, the two signature performing arts venues, Hammerson Hall and the RBC Theatre, host a range of national and international artists and events.
Along with resident artist exhibitions, the Gallery functions on an annual schedule with approximately seven rotating exhibitions. Intended to foster the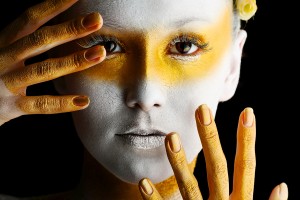 growth and development of local artists, the Gallery offers priority to local artists, which means that patrons will enjoy the works from a vibrant artist collective. As an added bonus, LIVE restaurant, located on the Centre's main floor of offers an exceptional dining atmosphere. By day, the restaurant's expansive windows filter in an abundance of natural light, but as the sun fades, the warm tones of the interior offer an intimate evening vibe.
Even in the heart of suburban life, Mississauga is proving that you can still enjoy a cosmopolitan lifestyle. With the arts, theatre, dance and fine dining, all a short drive or walk away from the Grand Ovation short term rentals, you'll discover that this suburban location just might trump downtown dwelling.

Latest posts by delsuites
(see all)