Social distancing regulations are affecting every aspect of Toronto life—including the stress of deciding what to do with a delayed Moving Day.
With evictions sensibly frozen and public health departments telling all of us to stay at home to stay safe, thousands of families—the Canadian Real Estate Association reports 65,494 homes were sold across Canada in January and February—are unsure whether Moving Day is happening.
With so much up in the air, we'd like to offer some quick facts on the ever-changing situation and how you can keep your housing stable.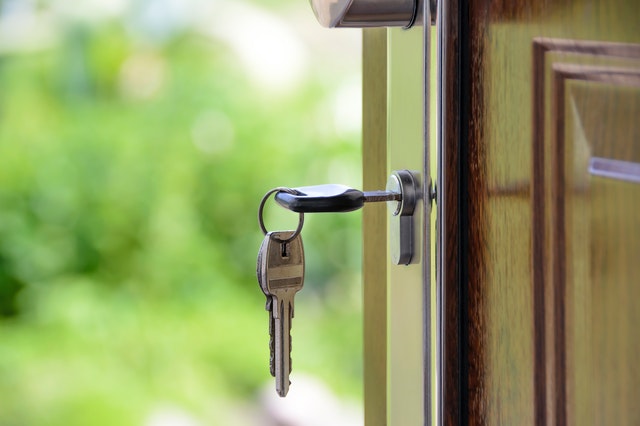 House-hunting during a pandemic
For people who have bought or sold a new home, there is very real uncertainty around reaching closing day. The Ontario government has declared real estate an essential service and realtors are still available by email and phone but COVID-19 has put real obstacles into finding a new home this month.
The Ontario Real Estate Association (OREA) has told its members to stop "all face-to-face business, including open houses, agent and public office hours, and in-person showings, particularly of tenant-occupied homes, during the Province's COVID-19 state of emergency."
Those responsible actions, aimed at preventing COVID-19 exposure, are also being taken up by many home inspectors and contractors, who are focusing on emergency repairs only.
The City of Toronto's building inspections department is also prioritizing emergency building inspections, and still evaluating whether it's safe to do the occupancy inspections that new homes and high-rises must pass before letting buyers move in.
Even historically low hotel bookings might not last, as the City of Toronto buys out entire hotels to shelter our most vulnerable neighbours.
The upside: We're pulling together as an industry and society to keep each other healthy in ways that will save lives.
The downside: Even if you've already signed your paperwork, it might be very difficult to meet your conditions of sale, close on time, or find a new home if you've sold without buying yet.
Staying sheltered and staying safe
If you're facing a gap between your old home and your new one, our fully furnished rentals are already designed to reduce stress during a housing emergency.
Located in stable residential buildings across the GTA, our suites let you settle down in your own neighbourhood—or your new one!—and minimize any disruption to your daily routines until your new home closes, or you can start your search again.
Our suites come fully equipped with bath towels, toiletries, ensuite laundry and detergent, and everything you need to cook your usual favourites already in the kitchen. If you've already done your packing, there's no need to do it twice: you can use our basics—furniture, kitchen supplies, and linens—until it's time to unpack in your new home. Our cleaning staff are taking thorough safety precautions with every suite.
And with all utilities included—broadband internet, cable TV, hydro, water, and long-distance telephone packages—you don't have to do the work of moving your own accounts, and can easily work from home.
Booking your temporary home
During this unprecedented public health emergency, we know everything's changing quickly, so we're offering flexibility on your arrival and departure dates. Our support staff will work with you to extend your stay, get the childproofing supplies or furniture you need, and solve any problems you encounter.
And in recognition of the times, we've made significant cuts to our nightly rates, so every one of our neighbours can safely have a home—even if you're between homes.
Book through our website or email Info@delsuites.com with your unique situation, and we'll do our best to help you, crisis or not, have a place to call home.