Building upon the core values of teamwork, integrity and innovation, for more than 70 years, Tridel has cultivated a rich history as Toronto's leading condominium developer.

In recent years, Tridel's innovation has led to its evolution in real estate development, including town homes, lofts and corporate housing in Toronto.
With every initiative, Tridel has remained focused on developing projects that deliver quality craftsmanship while placing a premium on expertly designing each space from start to finish.
Through energy conservation methods and sustainable development practices, Tridel also continues its contributions to the environment in communities across the Greater Toronto Area.
It's a commitment that means, while Tridel continues to grow, the company will continue to be at the heart of healthy communities.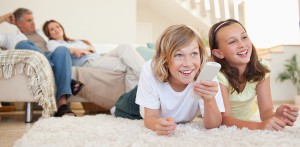 As a member of the Tridel family, short term rentals Toronto would like to celebrate the successes as we look forward to the future by sharing this exclusive video production.
Click here to view Tridel's corporate video and watch the transformation made to become Canada's largest condominium developer in North America.

Latest posts by delsuites
(see all)