DelSuites Toronto furnished apartments' success is achieved by providing the ultimate customer service experience – one guest at a time.
We care about what our guests think. To see through feedback and reviews, we have the opportunity to observe our operations from the same perspective as our guest.
It's very insightful to 'walk a mile in their shoes' from time to time.
Below is a recent guest review that was posted on Tripadvisor on his satisfied experience in our furnished suite in Toronto.
To read more guest comments on Tripadvisor, click here.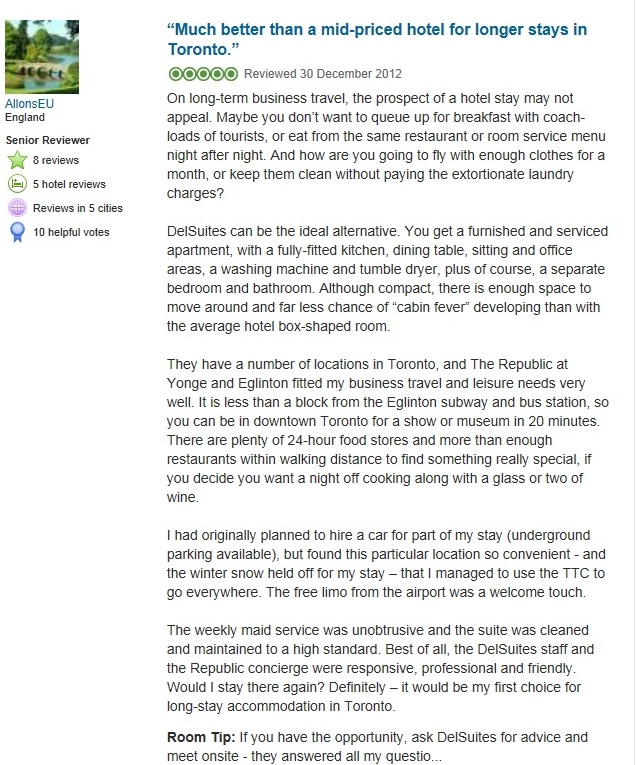 Latest posts by delsuites (see all)