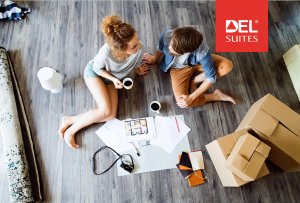 Would you move to a new location, if it meant an exciting career opportunity?  Millennial Relocation – A study cited in this article reported that 85% of millennials stated they would be willing to move to a different city for a job.
That's a significant percentage of people who would be willing to completely uproot themselves and move somewhere new. In the past, it used to be less common for someone to relocate for a job – instead they would focus on career options in their local area.
But, it seems that the millennial generation is more mobile in general and more open minded to relocation. In fact, the same survey also found that 82% of millenials believe that relocation can be an effective way to move up the corporate ladder.
The Young and the Restless – Millennial Relocation
Being free to move around can certainly be an advantage. If the job market in a particular city isn't offering any exciting prospects, millennials can simply move to another market. Hopping between jobs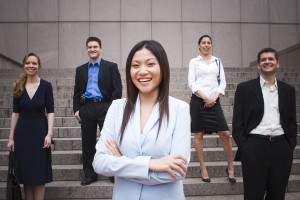 has less of a stigma than it did in the past – it's seen as a way to "level up" in your career more quickly by exposing yourself to a range of different experiences and learning new skills.
In the article "Job Hopping is the 'New Normal' for Millennials" Forbes writer Jeanne Meister explains that the average length of a professional engagement is 4.4 years and 91% of millennials expect that they will move on to another position in less than 3 years.
In "Millennials in the Workforce – What is Their Impact on Mobility Programs?" author Anne Rossier makes a few interesting points about why the millennial generation is more open to relocation.
As she points out, millenials are more likely to have an international mindset and to be open to travel. The world has fewer borders for them and they see millennial relocation and working abroad as a chance to gain an interesting life experience.
Tips for Successfully Relocating Millennial Employees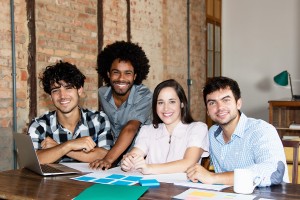 If your company is relocating millennial workers, here are some important tips to keep in mind:
Typically, millennials want to live in urban centres where they can be close to culture, shops, dining and entertainment. They often prefer this style of living, as opposed to being isolated from the city in a suburb type environment. So, keep this in mind when considering the location of any accommodation you will offer.
Look at the millennial relocation as an opportunity for the employee to experience professional growth and present it in this way.
Make sure that you are offering a fair and attractive relocation package, which will help to make the move easier for your employee financially and support them while they get set up in their new city.
Millennial workers may want to be more involved in the decision making process of their move – researching accommodation options and neighborhoods to learn more about where they will be moving to. Be flexible enough to allow them to take ownership of as much of the process as possible.
Of course, while every employee is different – paying attention to millennial generation trends will help you to create a workplace culture that appeals to the new generation of worker and helps them feel at home wherever they are working. Don't forget to also check out how Canada offers positive benefits for a destination for relocation.
Latest posts by delsuitesadmin (see all)