You land in the city and are looking for a place to stay. Finding a living space that is clean and comfortable is going to be priority number one. Luckily you have options. When it comes to serviced living spaces, the two most popular options include: booking a short-term rental or finding a hotel. 
Depending on what type of trip you are taking to the city, whether it's business or leisure, how you want to spend your time here, and where you reside will change. Both hotels and short-term rentals offer different experiences that can enhance or hinder your stay. 
Here is a breakdown that will help you weigh your options and help you decide which is better for you: 
What Do Short-Term Rentals Offer?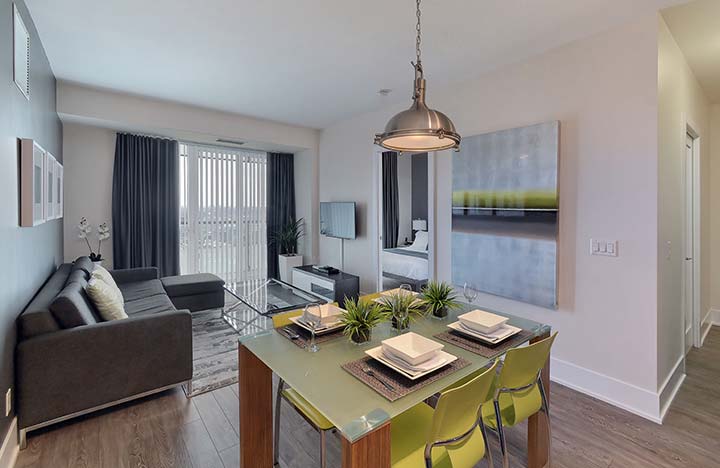 Privacy
Since the entire living space is rented, you get a greater sense of privacy and experience fewer interruptions from other guests or staff like you would at a hotel. Especially in a time of social distancing, you do not have to worry about sharing common areas with other patrons or having to wear a face mask every time you leave your room. Instead, settle in and spread out as you please. 
Feeling At Home
Amenities like a kitchen, washer and dryer, and fully furnished living spaces are often included. This enhances the feeling of home as you can prepare your various meals, tend to your own laundry and live at your own pace in your home away from home.
Better Sense of the Neighbourhood
Short-term rentals are great for a longer stay. With locations throughout most major cities, you can get to know the area and community you are living in. Feel like a local and get fantastic intel on the best bars, restaurants, and hidden gems in the neighbourhood.
Saves You Money
Being able to do things like cook for yourself in a kitchen means you don't have to worry about added costs on amenities that are included right in your living space. Likewise, the ability to be more self-sufficient means less hassle with cleaning fees and having to tip the bellboy. 
Drawbacks
For short-term rentals, the increased independent living does mean you miss out on things like room service or larger amenities that a luxury hotel might provide. However, for condo-style or suite-style temporary rentals with DelSuites, things like a gym or a pool are still often available to you. 
What Do Hotels Offer?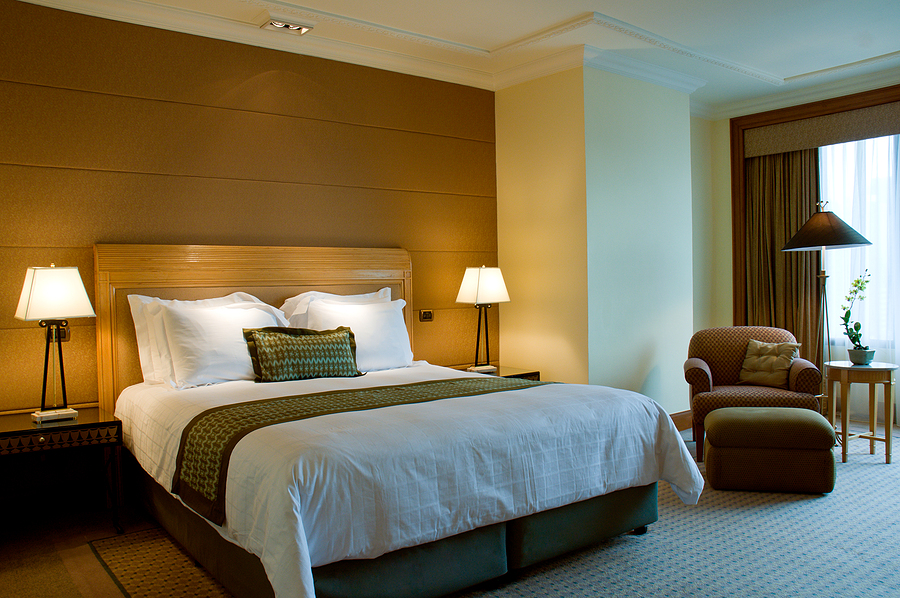 Many, Many Locations
Most major cities are no stranger to luxury hotels. This means you can have your pick of the best hotel in whichever neighbourhood you'd like to reside on your trip. Grab the best view in the city or the closest room to your favourite places in the downtown core, the choice is up to you. 
Service When You Want It
Hotels provide round-the-clock service. This means convenience and direct customer service whenever you have a complaint or concern with your room. Likewise, prepared meals are available for delivery at a cost, just pick up the phone and dial room service.
You're In and Out
Reception operates 24/7 which allows for check-in and check-out at any time of the day or night.  This is great for international travellers or those on short business trips as you do not have to deal with the hassle of extensive clean up when you leave. 
Drawbacks
For hotels, rooms must be cleaned frequently and linens changed almost every day. This constant servicing can be very disruptive as it increases unnecessary interaction with staff and can alter travel itineraries based on house cleaning hours. At the same time, with so many rooms to service, specialized care, and focus on your living space is reduced. 
In this time of social distancing, it is vital to limit interaction with other people and increase cleanliness in high touch areas, something that might be overlooked in hotel room maintenance. 
Choosing the Best Option for Your Trip 
Both hotels and short-term rentals have pros and cons and can alter how you experience a city. In a major city like Toronto, with so much to see and unique activities to do, it is important to experience the most of this beautiful city at your own pace. Although hotels provide luxury and convenience, short-term rentals save you money while allowing you to feel the privacy and comforts of home so you can focus on your trip. 
When you're staying in Toronto, booking with DelSuites is the best of both worlds. Our short-term rentals allow you to enjoy your independence during your stay, but when you need it, maintenance and customer service are just one call away. With well-established locations throughout the city, you can rely on us to make you feel right at home anywhere you are. 
If you're interested in learning more, visit our website today to see how staying with DelSuites is the best choice for your trip to Toronto. 

Latest posts by delsuites
(see all)