Looking for a Superbowl 2015 party in Toronto beyond your couch in your furnished suite? Grab a few of your friends or find new ones at one of these five places hosting some epic superbowl parties or stay in and grab a feast to take-home. What better way to discuss #Deflategate and cheer on your favourite team, regardless of whether the footballs are deflated or not? It is basically your excuse to eat some fabulous BBQ.
1. Real Sports Bar. The perennial sports bar for all major sporting events houses over 47 screens for your viewing pleasure. Chicken wings are the snack of choice here and Real Sports features over 15 different flavours. Take your pick! Reservations recommended for this special event.
2. Baju BBQ. Caplansky's newest BBQ joint at the top of the Monarch Tavern is having its first annual Superbowl 2015 party and it features a tap takeover by Great Lakes Brewery. Come for the beer and the game; stay for the BBQ.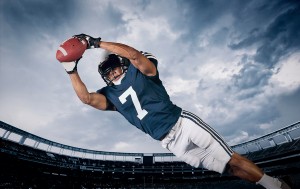 3. Barque BBQ. If you're in the west end, Barque BBQ has one an ultimate pre-order Superbowl menu, including a slider platter for 12 people.
Be sure to check out one of these fun venues on where to watch the Superbowl in Toronto this weekend.
Are you staying in to watch the Superbowl? Do you only watch the half-time show? Will you be going out to watch the game and socialize? Tell us your Superbowl XLIX plans!

Latest posts by delsuites (see all)