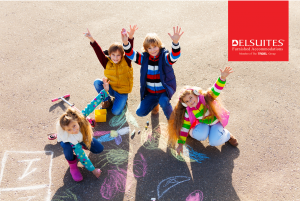 There is a window of time between when your children return from school and when dinner is served during which your little ones might find themselves a little bored and restless. You could hypnotise them with the television, but why not get them involved in some fun interactive activities instead? They can have some fun and blow off some steam before they start on their homework.
Here are some fun after school activities for your kids:
Recycle Objects
Try taking something from the recycle bin and challenging your child to turn it into something else. For example, a cardboard cereal box can turn into a mask or a paper towel roll can become a musical instrument. It's a creative challenge that will really get their imagination going.
Drawing with Sidewalk Chalk
Sidewalk chalk is a lot of fun and it's a great activity to do with your kids after work. You can draw pictures, write yo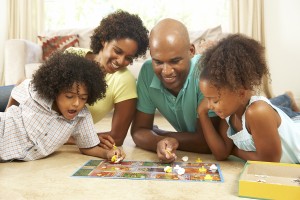 ur names or even practice homework math problems. Or, draw a hopscotch court and play a few rounds of this simple hopping game.
Playing Board Games
Board games can be a fun activity for the entire family to enjoy together and there are a range of different board games that you can play, from Monopoly to the Game of Life to Snakes and Ladders. Board games are great for kids because they are a way for children to develop their focus and attention. They also teach the value of rules and fair play so that your child can learn to be a good loser or a humble winner.
Do Something Nice for Someone
Why not make a Get Well card for an ill neighbour, bake cookies for a friend, help an elderly relative clean their driveway or volunteer somewhere? You could gather together old clothes or non-perishable foods and make a donation to your local charity shop or homeless shelter. Doing something kind for someone feels great and is a good way to teach your child the value of thinking of others and being nice.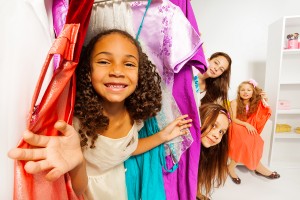 Play Dress Up
Get out all of the costumes, dresses, scarves and hats you can find and play dress up! Let your imaginations run wild and pretend that you are pirates, princesses, kings, queens and witches. You can even make up songs, dances and funny voices for the characters that you create.
Freeze Dance
This is a fun and energetic game that kids of all ages can play. Start by putting on a great song and letting everyone dance around for a while. When your young dancers are getting into it, pause the music. Everyone must stop dancing and freeze instantly – anyone who moves or falls over is out of the game. The winner is the last dancer to be eliminated.
These are just a few fun things that you can do after school with your kids which will not only keep them busy but will also educate, entertain and inspire them. What is your child's favourite after school activity?
Latest posts by delsuitesadmin
(see all)