Featuring Style and Comfort
DelSuites Skymark West Mississauga has a great location close to the Mississauga Convention Centre and Square One Shopping Centre. These furnished apartments in Mississauga features a private balcony and a spacious separate living area equipped with a DVD player and a TV where you can enjoy more than 100 channels, premium movie channels & HBO. You can even directly order specialty language and sports packages with no additional administration costs applied. The fully equipped kitchen features 4 major appliances including a fridge, dishwasher, stove and microwave.
Our furnished rentals in Mississauga are bright and airy and have a modern design. During your stay the staff at Delsuites will help you with anything you need, ensuring that you are comfortable and well looked after. The facilities also feature a gym and an indoor pool, so that you can stay active and fit during your visit to Skymark West Mississauga. Wifi is available in all of the suites free of charge, which means that this location is also great for business travellers who need to communicate and get work done during their stay.
Modern Convenience
The newly designed suites have a contemporary colour palette and a calm, tranquil feeling. They are decorated with trendy and stylish furniture and modern artwork. The suites also offer a sofa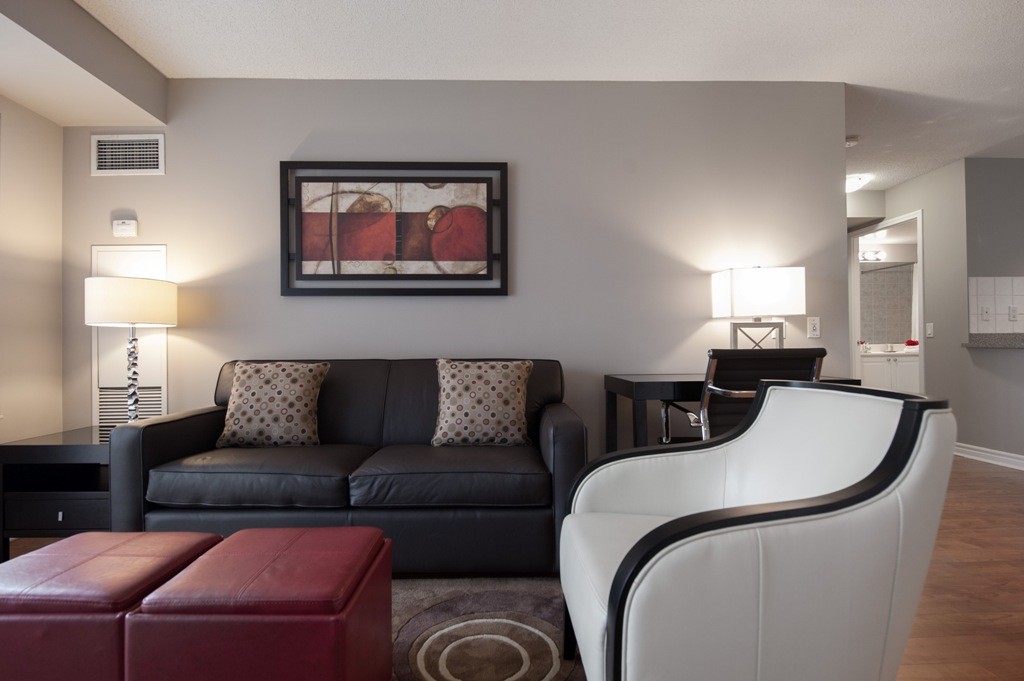 bed in the living room, so that you can host more people if necessary. There is an in-suite washer and dryer, which saves you the hassle of having to get your clothes laundered during your trip.
The services feature inclusive weekly housekeeping service (based on your reservation) and 24/7 on-call services for emergencies. There is also a 24 hour security personnel as well as controlled building access, so you can count on being safe and secure.
Enjoying Mississauga
This is a location that is ideal for summer travel. There is a lot to do in Mississauga so it will be hard to be bored while you are enjoying this gorgeous area. C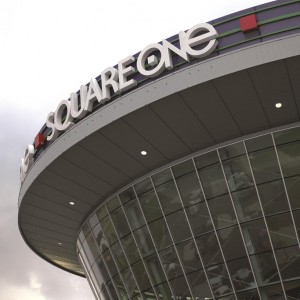 heck out the spectacular waterfront district at Port Credit, which features a great selection of boutiques, marinas, restaurants and craft shops. If you are travelling with kids they will love Playdium, which is a 40,000 square foot interactive games playground. Mississauga is also a great place for shopping. It is home to Erin Mills Town Centre which has over 175 shops and Square One Shopping Centre which has over 360 stores . It is also where you will find Dixie Outlet, a great place for bargains.
Another great area of Mississauga is Streetsville, which is where the mayor lives. It has a number of interesting shops and restaurants to enjoy. Art lovers can check out the Art Gallery of Mississauga, which has an impressive collection of national and international exhibitions.
The Delsuites Skymark West Mississauga location is ideal for exploring, as you will be close to many of the best attractions. To find out more about the furnished rentals and suites and what they have to offer, or to ask us any questions, please feel free to contact at any time.
Latest posts by delsuitesadmin
(see all)