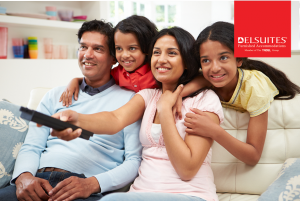 Travelling with kids can be tricky, which is why having the right accommodation is so important. Furnished apartments are a great solution for family travel. They offer plenty of space, a separate living room, bedrooms and dining area. You can also enjoy the amenities of the buildings which is usually included in the rates such as a swimming pool, fitness centres and a billiards room.
So why are furnished apartments so great for family travel? Here are a few of the advantages that they offer.
More Room for the Kids to Play
Any family that has tried to squeeze kids into a hotel room and ended up stepping on Legos, tripping over toys and having no room to relax will really appreciate the added space of a furnished apartment. Kids will have room to have fun and be kids, without being completely underfoot as they would be in a cramped hotel room.
The Little Ones Can Go to Bed While the Parents Stay Up
If you are in a hotel room with your little ones, it's lights out at 8:30, because everyone has to abide by the same bedtime. However, when you have a furnished a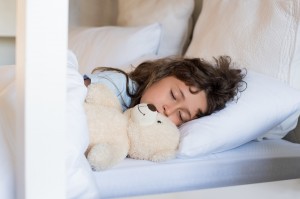 partment with a separate bedroom you can put the kids to bed and then the adults can still stay up for a while, relax with a bottle of a wine, watch a movie and enjoy some adult conversation.
You Can Cook Your Own Meals
One of the best parts of travelling can be eating out in restaurants, but when you have kids with you this can sometimes be more trouble  than it is worth. Sometimes having the option to whip up a simple, easy and healthy meal in the comfort of your accommodation for your tired and hungry little ones is a life saver.
This is especially convenient in the mornings when everyone is still tired and cranky and you want to be able to put together a few bowls of cereal without having to get dressed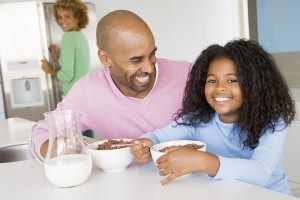 and leave the room. Plus, being able to cook a few of your meals will save you a lot of money on your travels.
The Extra Amenities Make Life Easier
Having your own washing machine is so much more convenient if in case your 5-year-old spills milk on himself. You can wash his shirt rather than having to rinse it out in a hotel sink and hang it to dry. High speed Wi-Fi means that you can have a Skype conversation with Grandma and Grandpa back home that doesn't freeze every two minutes.
Having a convenient parking area makes the trip from the car with the baby carriage and all the bags so much easier. Using the gym within the building makes it very convenient to keep up your active lifestyle without having to go too far from your partner and the kids. It is all of the little amenities in your furnished apartment that add up to making it a great option for family travel. If you are visiting Toronto, be sure to check out these family fun activities!
Latest posts by delsuitesadmin
(see all)