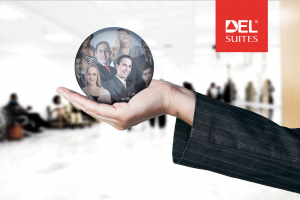 One of the main roles of an HR professional is to take care of the company's employee, ensuring that they have everything they need to achieve success in their new role. When you send out key players into a new location, one of the best ways to support them and relocate employees is to set them up with a great place to stay.
Where Do Employees Stay When They Relocate?
Let's say that you are relocating an employee to Toronto on a short term assignment or project. You can either doom them to a stay in a cramped hotel room where they will have to get work done on a tiny table in the corner and eat dinner in bed, or you can set them up with a full apartment so they can live comfortably. This is especially important when these employees are relocating for work with family and partners, as they will require more space and amenities.
When you offer high quality, comfortable and convenient accommodation for your employees, this will have a positive effect on your bottom line in the way of improved employee satisfaction and better retention. Plus, when employees have a comfortable place to live they will arrive at work happy, healthy, well-rested and ready to perform their best.
Advantages for HR to Relocate Employees into DelSuites Furnished Apartments
When you are relocating employees into furnished apartments in Toronto, they will be more comfortable than in a hotel room. Here are some of the features that a DelSuites apartments offers:
24 hour customer service, secured parking and housekeeping.
A fully equipped kitchen with state of the art appliances, allowing for convenient self-catering.
A spacious living area with a separate dining and sleeping area.
Convenient locations close to the most important neighborhoods and transit in Toronto, so that employees don't have to spend a lot of time commuting.
High speed internet and free local and long distance phone calls.
Underground, assigned parking with 24 hour building security.
En-Suite Laundry facilities.
Many of our properties are pet friendly, so that employees can bring their beloved animal companions when they relocate.
A friendly team of experienced staff who will welcome all guests in a professional, helpful way.
These apartmen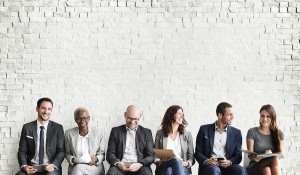 ts allow for employees to have a residential experience, while still remaining close to the office. Also, they will be able to have a social life, as this style of accommodation enables them to invite family or friends over to visit.  Plus, long term corporate apartment rentals are much more cost effective than daily hotel rates. When factoring the benefits of amenities, there are significant savings.
These apartments are the ideal way to bridge the gap between onboarding and a permanent relocation. With comfortable surroundings such as these, employees can ease into their new environment when arriving for a position.
To find out more about our corporate furnished apartments for human resources to relocate employees, feel free to contact us at inquiry@delsuites.com.
Latest posts by delsuitesadmin (see all)