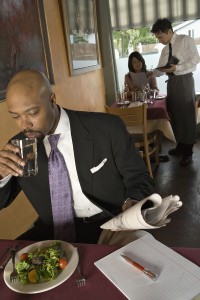 Whether you're a single person living about town or you're a single individual travelling through, there's the need to understand which are some of the best restaurants for singles in Toronto. Here are some of the best spots around whether you're looking for a place to meet dates or just a solitary meal on a business night.
Bamiyan Kabob: One of the things that can be liberating when you are travelling is to try cuisine you've never had before. One of the best spots about town is Bamiyan Kabob. The self-described "Best Afghani Halal Cuisine in the City" Bamiyan Kabob welcomes all comers. Not only is this place a great escape from the everyday, but they offer fresh cuisine at fair prices. What's not to love?
New Orleans Seafood & Steakhouse: Toronto might be a long ways away from the Big Easy but if you're looking for cuisine sent straight down the Mississippi you should check out New Orleans Seafood & Steakhouse. A Toronto tradition since 2005 this place has got it all. The great thing about this place for singles is that the whole perpetuity of this space has been on pretty much word of mouth alone. See what you think!
Scaramouche Restaurant: Another spot on the Toronto skyline and something of an area tradition for more than 30 years is Scaramouche Restaurant.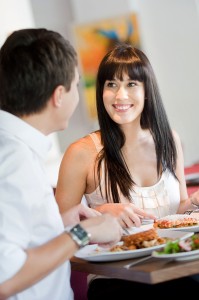 This place has been serving up memories for all parties for many years. The fact that this is one of the great area restaurants for singles makes the impact that much more lasting. Open yourself up to the flavours and you will be wafted away from the experience.
Eat Fresh: Finally if you're really looking for like-minded restaurants for singles and you have a penchant for the healthy what better place to eat than a place called Eat Fresh? This location has got sustainable foods and a fun, always changing, always-fresh menu. Open for lunch or dinner you should come out and see what Chef Dan and company have got in store for you tonight!
If you've been looking for restaurants for singles because you want to meet other singles or just because you don't want to feel awkward dining alone, any of these five will do. Enjoy the experience, indulge in the cuisine and you might just find a love connection to boot!

Latest posts by delsuites (see all)