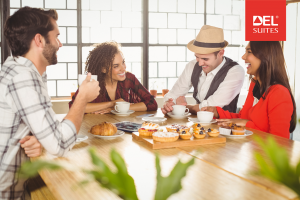 Whether you want to fuel up before a day of exploring the city or recover from enjoying Toronto's nightlife, you're sure to find a fantastic brunch in this city. There are so many places in Toronto that make brunch an art form, so here are some Toronto brunch places to head where you can start your day off right with a big delicious serving of your favourites.
Toronto Brunch – Country General Riverside
Feast on the enormous Croque Madame with fried egg, pulled pork and BBQ sauce and you won't be hungry again until dinnertime. Or, treat yourself to the sweet and savory delights of French toast and fried chicken with buttermilk and maple syrup. This South Riverdale spot believes in the "Go big or go back to bed" philosophy when it comes to brunch.
Starving Artist
Do you love waffles? (Who doesn't love waffles?) If so, this Toronto brunch spot is your dream destination. You can enjoy any type of waffle you could possibly dream of – from waffle BLT sandwiches to mini waffles with peanut butter and banana and even a waffle s'more. The main location on Bloordale is always very busy, so check out the second location in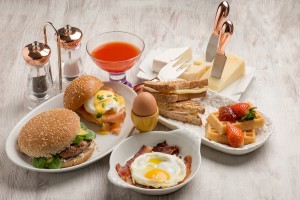 St. Clair West where the lines may be shorter.
Karelia Kitchen
Have you ever had a Scandinavian brunch before? If not, here's your chance to see what Nordic breakfast food is like. Try the smokehouse platter so that you can start your day with pickles, preserves, Atlantic salmon, rainbow trout and flatbreads. Or, try the delicious potato pancakes served with beets, poached eggs and smoked trout.
La Cubana
If smoked fish for breakfast isn't your thing, how about somewhere with more of a Caribbean vibe? La Cuban is a Cuban restaurant with the laid-back Havana vibe and an excellent brunch menu. You can feast on poached egg with slow roast pork or chimichurri-spiced steak and eggs. Of course, most of the dishes on the menu come with the classic side of rice and beans.
Lady Marmalade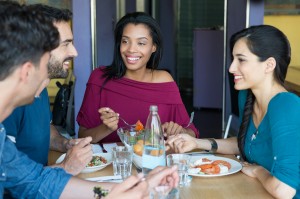 This very popular Toronto brunch spot is known for its superb selection of Benedicts. They offer up a great choice with creative ingredients, such as brie-avocado-bacon or tomato and pesto with cream cheese. However, the savoury waffles are also mind-blowing – as is the AM Poutine with hash browns, hollandaise sauce and cheese.
Queen & Beaver Public House
If you are looking for simple and hearty Toronto brunch food, this is the place for you. The pancakes are not too thick, not too thin, but served just right with a scoop of lovely maple peanut butter ice cream. Or, you could have a traditional proper full English breakfast with bacon, fried egg, baked beans and tomatoes.
These are just a few of Toronto's best brunch spots that may be close to your furnished apartment in Toronto, so head on over and fill up on some delicious food. Dont forget these restaurants and cafes for comfort food. Why start your day hungry when brunch in Toronto is so good?
Latest posts by delsuitesadmin
(see all)