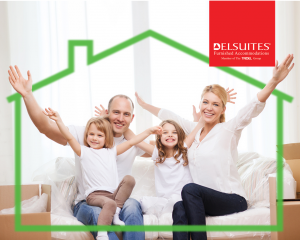 Among one of the many misconceptions about corporate housing or executive furnished rentals, one of them may be that they are just be for business professionals or singles. In fact, DelSuites caters to corporate housing for families who stay at our furnished apartments across the Greater Toronto Area (GTA).
If you are arriving from somewhere else, we can ease the transition from your airport arrival into the city, from an airport pickup which makes the travel haul for your family much more seamless. We've also taken care of the little details and can arrange a car seat for your infant or toddler and a complimentary Kids' Care gift upon arrival.
As for your suite, we have many options for living including 2 bedroom suites, ideal for one child families. These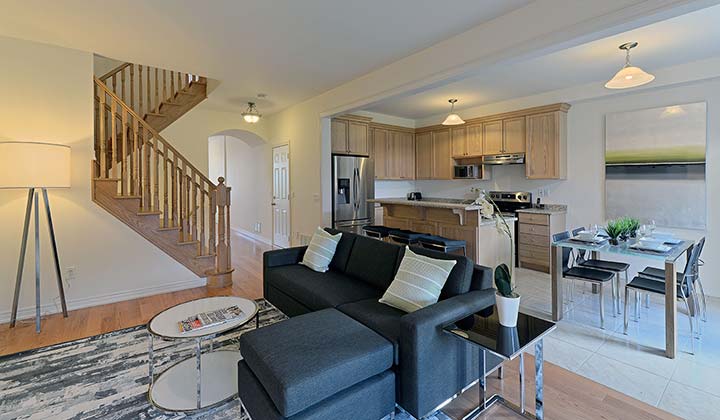 properties -from Oakville to Scarborough–also come with some of these extras: exercise rooms, party rooms, a swimming pool, cleaning services, and a fully stocked kitchen so you don't have to worry about anything else. In terms of decor, as per your request and availability, we can provide a crib, highchair, playpens, and even babysitting services. If your family includes a pet, our suites are pet-friendly and we can assist you with those needs as well.
If you need more room or want more flexibility, we offer townhomes for those with larger families and/or large pets. Our townhome at our Metrogate property, for example, comes equipped with three bedrooms and is located near a large park. This setting is ideal for corporate housing for families too.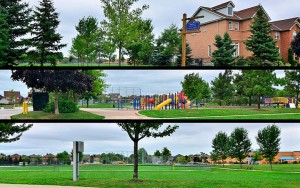 Our townhome in Oakville is another great example of a property which is ideal for a family. Located in a quiet residential neighbourhood, the townhome includes a fenced in backyard, three bedrooms, and 2.5 bedrooms. If you live in a residential neighbourhood, this will make for an easier transition, whether for the short or long term.
Another great feature of our properties is that they are centrally located in each area across the GTA. We can even provide grocery service if you don't have the time!
Whether you need to relocate your family or your home has been displaced, let us help you in making your family at home away from home.

Related posts:
10 Family Fun Activities in Toronto
Family Living in Scarborough
Things You Should Know About Working in Toronto
Latest posts by delsuitesadmin
(see all)