Whether you are relocating permanently or for an extended period of time, moving to a different country can be exciting, challenging and stressful but shouldn't have to be.  DelSuites short term rentals in Toronto will connect you with a relocation company to take care of you by providing an orientation of the city and in addition, DelSuites will assist you in locating the perfect furnished rental in Toronto, a place to call home.
Relocation companies such as Welcomehome Relocations have the expertise and experience to assist with city orientations, government/settling in services, research, education packages and home and neighbourhood packages just to name a few.
If you are considering relocating to a new city like Toronto, here are a few things to consider before you relocate:
¨      Setting a realistic budget.
¨      Where are you going to live?
¨      Do you want to be close to schools, after hour programs, community centres, grocery stores, shopping malls?
¨      How long will it take you to get to work from your furnished apartment in Toronto?
¨      Will you be walking, driving to work or taking public transportation?
¨      When is your start date?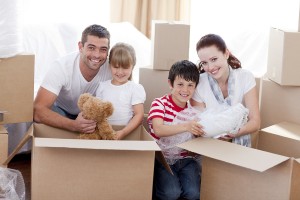 To help you get acquainted, relocation companies will provide you with a welcome package about the area you will be living in and important government information.  Customized packages can be prepared with information regarding hospitals, grocery stores, post office, schooling, public transportation schedules and fees, etc.
Important Documentation
Two pieces of identification, one of which should have a photo (passport, driver's license) with your legal name, date and birth and signature.
Proof of Citizenship or Work Permit.
Proof of Residency.

Current licence to verify your previous driving experience.
Proof of insurance from your insurance provider.
Letter from employer validating length of contract, position, and salary.  This is required to open a bank account and to secure a property.
Immunization records for children for schooling.
Remember to keep a few days for unpacking, getting settled and to explore the attractions, learn the language, meet new people and have fun doing it!

Latest posts by delsuites (see all)