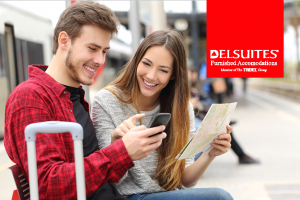 If you're travelling far from home, the impersonal surroundings can get to you after a while and make you feel a little bit lonely and homesick. Staying in a Toronto vacation rental is a much better option, as you will have the conveniences of home such as being able to cook your own meals, wash clothes and have separate areas for sleeping and socializing. A  Toronto vacation rental can be a home away from home and can really help you to enjoy your trip in comfort.
So what can you do to make your Toronto vacation rental feel even more like home? If you are staying for a while and you are starting to miss where you came from, here are some ideas for creating a cozy and welcoming home away from home.
Fill the Room with Your Signature Scent
Do you have a favourite type of candle or incense that you like to burn when you are at home? Or perhaps you have a particular room freshening spray or essential oil that you always use? Take it with you on your trip so that your Toronto vacation rental can smell just like home. Scent is strongly linked to memory and emotion so when you take a deep breath you will immediately feel calm and centered.
Put Up Your Pictures
Buy a few cheap picture frames and print out a few pictures of your most beloved family and friends. You can place them on the bedside table or the mantelpiece of your vacation home so that you can be reminded of your loved ones even when you are away. There are even digital photo frames that you can buy which will display a memory card filled with photos on a slideshow.
Cook a Favourite Meal
Do you have a favourite dish that reminds you of home? Whether you are on a business trip by yourself or a family getaway with all the kids, bring the recipe and cook it up in the kitchen of your vacation home. If it requires special ingredients that you can only get at home, make sure you pack them with you! The kitchen will be filled with a comforting and familiar smell and you will enjoy a taste of home.
Bring Your Own Music
Why not bring your favourite music from home to listen to at your Toronto vacation rental? Many Toronto vacation rentals will have a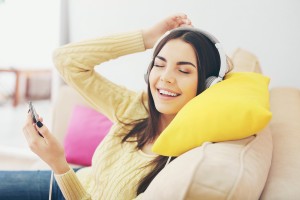 stereo system with an iPod or iPhone jack so that you can plug in your own playlist. If not, there are also many great portable speakers you can travel with so that you can listen to any music anywhere.
These are just a few ways that you can make your Toronto vacation rental feel more like home when you are staying in an unfamiliar place. With all of these wonderful little touches you will be so comfortable in your holiday home that you won't want to leave! Dont forget to check out these top 10 things to do before you head out on vacation.
Latest posts by delsuitesadmin
(see all)